IMF backs $558 million Moldova programme, urges new government to solve old problems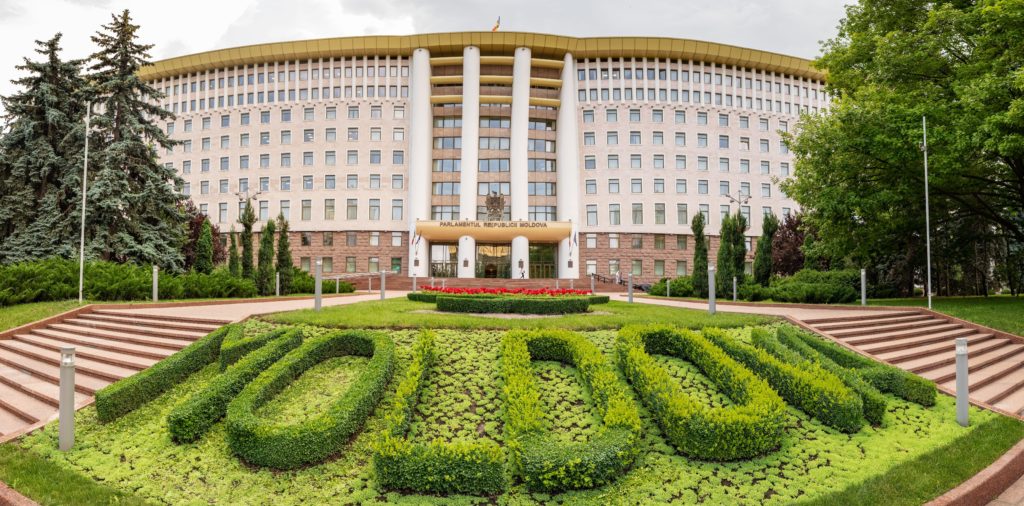 Chisinau, capital of Moldova (Alamy)
CHISINAU
By Dmitry Chubashenko
The International Monetary Fund approved a $558 million programme of credits for Moldova and urged the ex-Soviet state's new pro-European government to tackle its old, endemic problems – eliminating widespread poverty, upgrading dilapidated infrastructure and uprooting corruption.
President Maia Sandu, once an adviser at the World Bank, won election in a landslide a year ago, defeating the Russia-friendly incumbent under whom she once served as prime minister. She secured a majority in parliament for her allies in a snap election and has declared a campaign against corruption to be her main priority.
Her initial steps in launching an anti-corruption campaign and cleaning up the country's legal system have included the detention of the prosecutor general.
The country is emerging from a period of scandals linked to murky industrial magnates.
For several years up until 2019, virtually all areas of public life and economic activity were under the control of Vladimir Plahotniuc, a business magnate or "oligarch" who has since fled Moldova and whose whereabouts are unknown. The most notorious occurrence of this period was the disappearance of $1 billion from the Moldova banking system in 2014.
Sandu appointed a prime minister who, like her, spent time working at international financial institutions, and has devoted considerable energy to lining up Western backers, particularly the European Union. Her emphasis on the need to entrench Western principles of transparency and law-based, efficient governance have found widespread support.
IMF deal "an important reserve of resources"
Nearly $80 million is to be released immediately under a programme stretching over 40 months, the IMF said.
And that seal of IMF approval is certain to encourage other Western lenders to provide more help.
"This year we succeeded in securing external financing for our country and received an important reserve of resources which will enable us to overcome the crises," Sandu said after the IMF endorsed the programme of credits.
"We have also found financing for a medium-term development plan, including infrastructure improvements and the development of local communities."
Her announcement also coincided with a new EU grant of 60 million euros to cushion the effects of severe difficulties associated with steep increases in the price of gas and communal services.
In a statement outlining the terms of its programme, the IMF said Moldova's economy was showing signs of recovery after being hard hit by the COVID pandemic.
"The economy is recovering after a sharp economic downturn in 2020 that was due to the COVID-19 pandemic and a drought," the Fund said. "Real GDP growth is projected to rebound by 7.5 percent in 2021 driven by buoyant domestic demand, supported by robust credit and wage growth as well as strong remittance inflows."
Moldova's economy contracted 7 percent last year and the Fund forecasts growth next year of 4.5 percent.
But the country is beset by high inflation linked to the price of gas – supplied by Russian giant Gazprom – and increases in the cost of food.
The National Statistics Bureau said the consumer price index in November had climbed 12.44 percent year-on-year and the central bank is forecasting inflation to rise to 14 percent by the summer of 2022. The IMF forecast puts consumer price rises at 7.9 percent for 2021 – compared to 0.4 in pandemic-hit 2020 — and says the index will stand at 5 percent in 2022.
To keep inflation in check, the central bank raised its base rate in December to 6.5 percent. The rate stood at 2.65 percent at the beginning of the year.
Gas prices jolt the economy and politics
Moldova's economy – and its politics – were jolted by steep gas price increases. Gazprom boosted prices by 2.5 times to $450 per 1,000 cubic metres and engaged in tough negotiations with Sandu's government before a deal was clinched. Gazprom is also demanding payment of a "historic debt" of $700 million once an audit is completed in 2022.
Two-thirds of the 3 billion cubic metres of gas provided to Moldova is consumed by Transdnistria – a Moscow-backed mainly Russian-speaking sliver of land which broke away as the Soviet Union was collapsing. It remains an independent republic unrecognised internationally – and has amassed debts of $8 billion for Russian gas which Gazprom, for now, is not seeking to collect.
The government is clearly looking to the West to find its way through the various difficulties it faces.
An EU Economic Recovery Plan announced in June will mobilise up to 600 million euros for Moldova – a substantial sum for a country with a population of a little more than 2.5 million.
This new funding will be used over the next three years to promote investment to underpin a sustainable and inclusive recovery from the COVID-19 crisis.
A long list of other credits and grants are due to flow in to help specific sectors in the country wedged between Ukraine and Romania.
The EU allocated a further 127 million euros to deal with the pandemic. And the European Investment Bank, the lending arm of the European Union, in partnership with the European Bank for Reconstruction and Development, provided 60 million euros to finance energy efficiency renovations in hospitals, schools and public buildings – along with a related EU Commission grant of 15 million euros.
The IMF welcomed the "strong commitment of the new authorities to tackle long-standing governance vulnerabilities and leverage broad support from international partners to advance development objectives", but noted that "broad governance and structural weaknesses" remained an impediment to improving living standards.
"Rule of law and anti-corruption frameworks remain weak. Public spending is inefficient and poorly targeted, with low-quality and inaccessible infrastructure. High emigration, particularly among the better-educated Moldovans, continues to hold back human capital accumulation. A weak business environment constrains private investment and productivity," the IMF said.
A key point in the IMF assessment was an appeal to bolster the independence of the central bank, the National Bank of Moldova, and persevere in the campaign to eliminate corruption.
"Safeguarding the NBM's independence remains a critical precondition for its effectiveness and credibility…The authorities' ambitious reforms centre on addressing Moldova's longstanding and widespread governance weaknesses and institutional vulnerabilities," the IMF statement said.
"Robust reform efforts to strengthen the rule of law, reduce corruption, and embrace the independence of key institutions will be instrumental to improving the business environment, fostering competition and innovation, unlocking private investment, curbing brain drain, accelerating human capital accumulation, and increasing productivity."