Moldova impasse pits "pro-European" president against "Russia-friendly" predecessor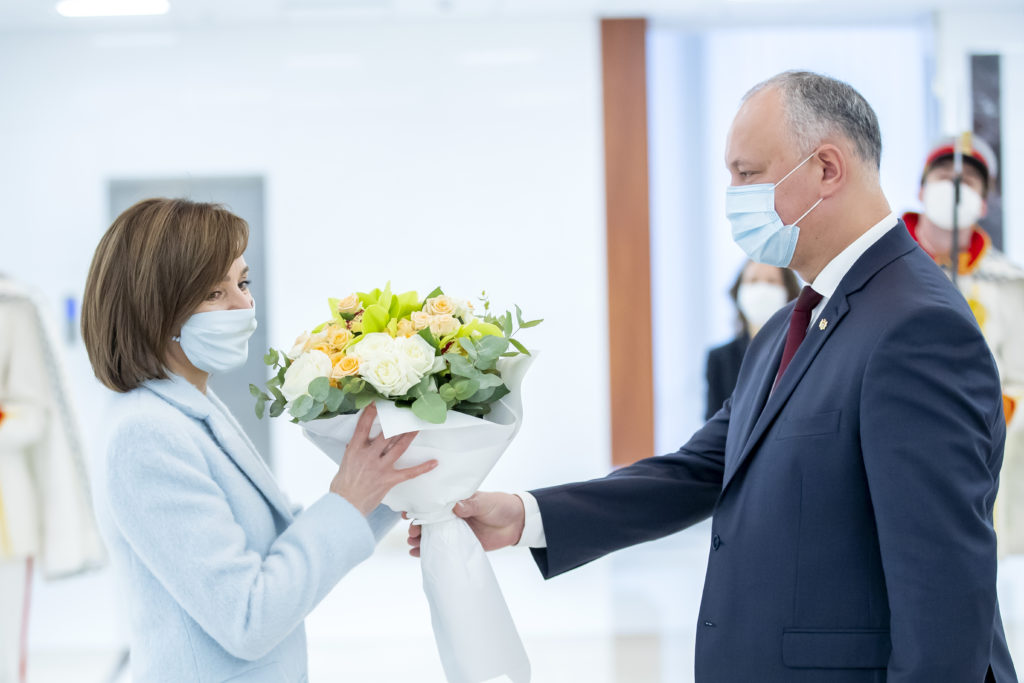 Sandu accepts flowers from her rival Dodon at her inauguration (EPA)
by THE TRIBUNE staff
Moldova, linked throughout its history to both Romania and Russia, remains mired in a political impasse pitting pro-European President Maia Sandu against her Russian-friendly predecessor, Igor Dodon. The COVID-19 pandemic in the tiny country has worsened the dysfunction.
Sandu, bearing "western" creds as a former World Bank adviser and Harvard graduate, won the election in late 2020 pledging to dismantle legendary levels of corruption and eliminate poverty, in part by anchoring Moldova in the European orbit. Voters liked what they heard, giving her 56 percent of the vote in a run-off against Dodon, who makes no secret that the country's future is best served by cultivating ties with Moscow. He served four years as president.
But given Moldova's complex power structure, things are not as simple as Ms. Sandu would like.
Dodon's Socialist Party – and its allies – still effectively control parliament. Therefore they have blocked virtually every move by Sandu. Two of her nominees for prime minister, for instance, have been thrown out by the body.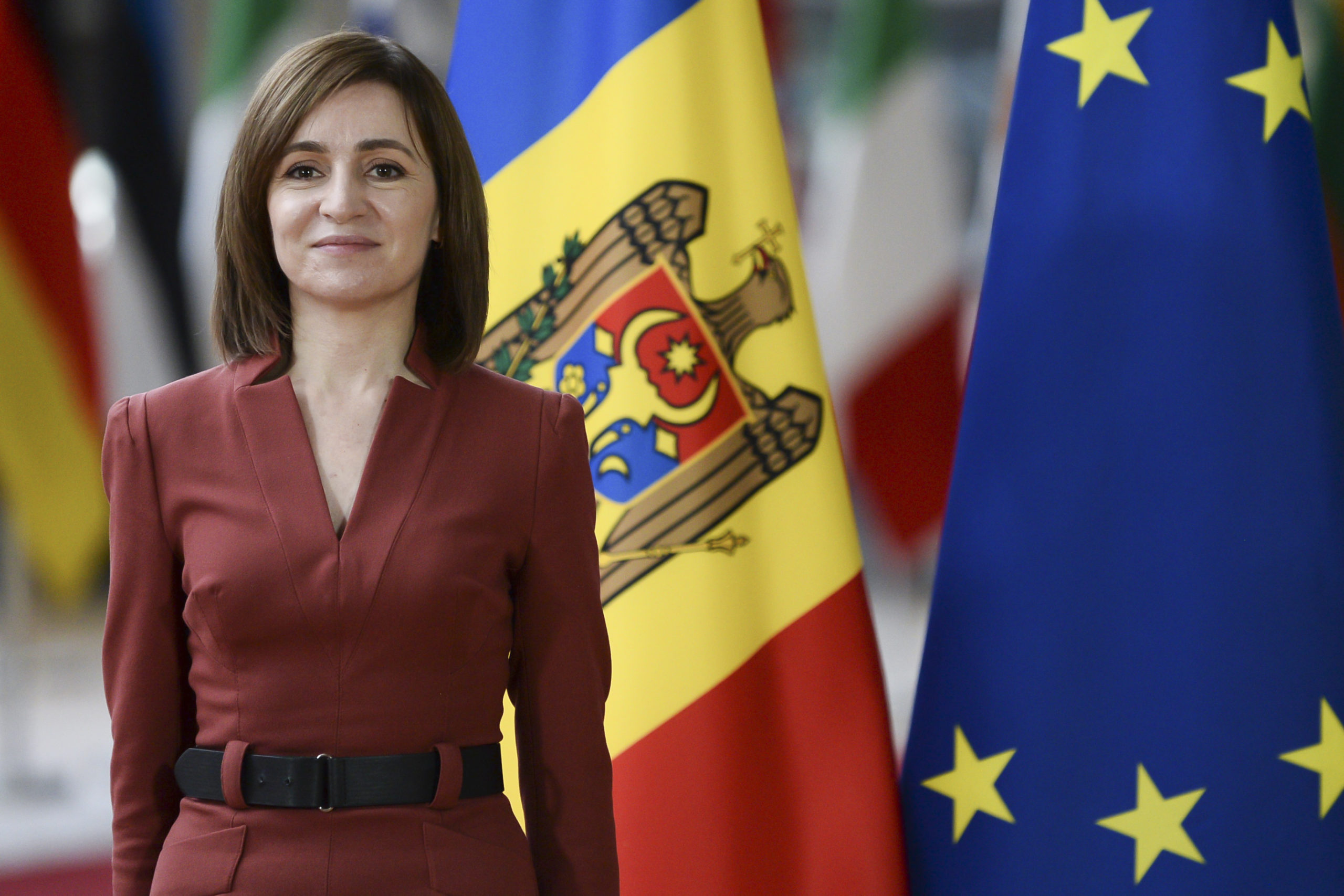 As soon as she was elected, Sandu immediately embarked on a European tour, including Brussels, to emphasise her "pro-European" orientation. She claims EU backing for what she wants most – an early parliamentary election to get a full mandate and eliminate the gridlock.
"I've seen very much support and a lot of openness, unprecedented openness toward Moldova…which gives us enormous opportunities," Sandu told U.S.-funded Radio Free Europe-Liberty last month.
"We must seize this moment, because the people expect responsible decisions and actions mainly in the fight against corruption and judicial reform."
But the assembly has throttled that plan – at least for now – by proclaiming a two-month state of emergency to tackle COVID-19, which makes an early election illegal under the constitution. Sandu has cried foul, saying the emergency measures were being used as a pretext.
Dodon's retort is that the president's call for early elections is tantamount to flagrant disregard for human life in the midst of a crisis – and dismissive of the elected parliament. He and the Socialists put forward their own candidate for prime minister.
"Any day of delay, tens of thousands of new cases and thousands of deaths will remain on the conscience of populist and irresponsible politicians Maia Sandu and Co.," Dodon said.
That gave rise to a rhetorical question: "Vaccines or elections. Must we choose?" wrote the website newsmaker.md.
Moldova, as one of the poorest countries in the region, faces enormous difficulties over COVID, with more than 230,000 infections and more than 5,000 deaths. Those are just the official figures in a country where most people have little, if any, trust in government institutions.
Health officials say hospitals are overwhelmed as a slow-motion vaccination campaign gets underway. A little more than 110,000 doses of vaccine have been received, under the U.N.'s COVAX scheme for less wealthy countries and from EU member Romania.
NEW COUNTRY, CONSTANT INTRIGUES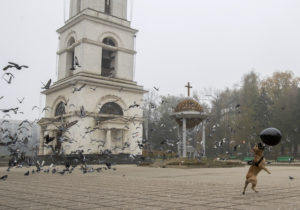 Moldova has many unique and rather quirky characteristics, even for a post-Soviet entity.
It is the only predominantly rural country in all of Europe. Although its official population is listed at 3.5 million, accepted estimates are much lower, perhaps half that. Many people work abroad in Russia or in parts of Europe, where wages are much higher. Population figures are based on the number of passport holders or residency permits issued.
Historically, Moldova's general area was referred to as "Bessarabia". It was part of Romania until that country was forced to cede it to the Soviet Union after World War II. It was then made the Moldovan Soviet Socialist Republic – until the USSR's 1991 implosion.
Most people, especially in the capital, Chisinau, speak both Romanian – the official language – and Russian – if not equally, then at least comfortably well.
Moldova was the scene of a bloody short war in 1992 pitting pro-Russian forces in the unrecognised Transnistria region against Moldovan loyalists. Ethnic Russians and Ukrainians outnumber "Romanian" or "Moldovan" speakers in the territory. The two languages are virtually identical but still a subject of debate as to what to call them.
Since a 1992 cease-fire, there has been no fighting or a single death in the course of the territorial dispute, and residents from both Chisinau-controlled areas and Transnistria move largely freely back and forth between de-facto frontiers. Trade also continues largely uninhibited, and the "separatist" region even is included in Moldova's Deep and Comprehensive Free Trade Agreement (DCFTA) with the EU – which makes the "conflict" fundamentally different from others spawn by the Soviet meltdown.
PUBLIC SCEPTICISM 
President Sandu has not been helped by the fact that previous "pro-western" governments have used this cloak in nefarious, self-serving ways.
Former de-facto ruler and tycoon Vladimir Plahotniuc, who held various parliamentary posts and was the head of the Moldovan "Democratic Party", cast himself as a "pro-western" type. The oligarch has used various aliases, passports, and guises as he has moved about and finally apparently fled Moldova in 2019. His whereabouts today are not entirely clear, just as little is in Moldova itself.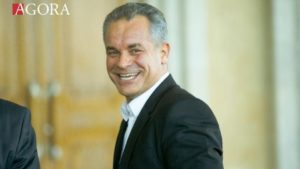 Plahotniuc is commonly referred to in Moldova as "Plaha" – in Russian the term means "executioner's block".  But while he was hanging about Moldova, he was more often referred to in whispers as "Mr. P".
The ruse did the trick in securing western aid, as long as Plahotniuc could somehow portray himself as a bulwark of anti-Communism.
But the game ended in 2015 when $1 billion disappeared from the national treasury overnight in the form of crooked loans to non-existent entities.
"Plaha" is now on a U.S. sanctions list, wanted in Moldova itself on criminal charges, and even in Russia on legal warrants.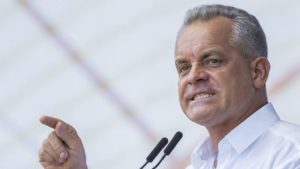 PARLIAMENTARY GRIDLOCK
Thus, with a public largely dismayed by smoke and mirrors, President Sandu indeed has an uphill challenge to convince her people things have changed.
"Unfortunately, not just now, but for the past two decades and more, Moldova has not had people with the affairs of state as part of their thinking. It has had opportunistic politicians, who have juggled the law and the Constitution so as they preferred to fill their sacks with money," journalist Vitalie Călugăreanu told RFE-RL.
"What we see today in the parliament is an unprecedented moral degradation of the political class."
Sandu has asked the Constitutional Court for a ruling on dissolving parliament and calling a snap election, though many commentators say she has the authority to call one on her own – as no government is in place.
Dodon, an international chess grandmaster and president of the Moldovan chess federation, uses every opportunity to deride Sandu as an opportunist. He has disdainfully compared her to an acquisitive magpie, or a mantis bent on devouring anyone foolish enough to work with her.
Russian media have warned that Moldova could be pitched into chaos if Sandu distances it from Moscow or caters to nationalists among the country's Romanian-speakers, many of whom favour closer ties – or even integration – with neighbouring EU member Romania.
Bucharest has also unabashedly handed out Romanian – and thus essentially EU – passports – to just about anyone who wants one.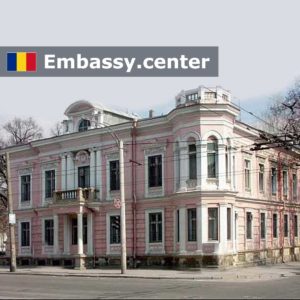 Sandu has issued fresh calls for peacekeepers from the Organisation for Security and Cooperation in Europe to replace Russian "peacekeepers" in Transdnistria, where there is little trouble – but whose official status is unclear.
Russian troops in Transdnistria held manoeuvres last week in what Moscow said were standard battle exercises – at the same that Russian troops have been deployed along the country's border with Ukraine, particularly areas of eastern Ukraine under separatist control for the past seven years.
The developments in Ukraine set off alarm bells in Western capitals and Sandu has also expressed her concern, but Moldovan officials were calm about the Transdnistria exercises, describing them as routine.
Indeed, such spectacles have been a constant in the country for almost 30 years.
Tranparency International last year placed Moldova right at the bottom of the ranks of countries coping with corruption – along with Ukraine and Russia.
But time and circumstances may be on Sandu's side.
An opinion survey conducted by the Institute for Public Policies, IPP puts the Action and Solidarity Party, which she led before becoming president, well ahead of Dodon's Socialists – 48.6 percent to 26.6 percent.