Moldova's pro-Western president calls election, trying to secure backing for reforms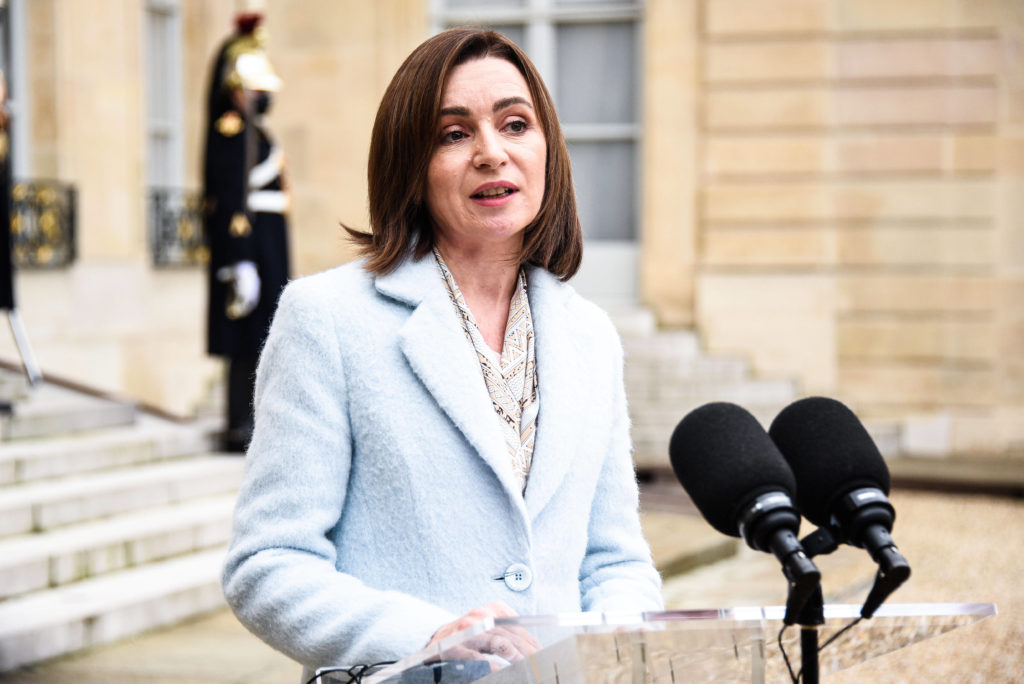 Moldova's President Maia Sandu (Global Look Press)
CHISINAU
Moldovan President Maia Sandu, blocked by an opposition-controlled parliament from pursuing her pro-Western agenda, has called an early election for July to eliminate a months-long political gridlock. Sandu says she needs to secure a clear mandate to press on with judicial and economic reforms.
Sandu has sought the snap poll since being elected by a wide margin last November. She campaigned on a platform of cleaning up what has frequently been a country with enormous corruption scandals and general dysfunction.
But she has been locked in a confrontation with her Russia-friendly predecessor Igor Dodon – her choice of prime minister was twice rejected by the assembly. The poll went ahead after a 60-day state of emergency introduced by parliament and preventing any such vote was thrown out by the Constitutional Court.
Sandu has devoted much of her time to marshalling support from the European Union. She and her allies are portraying the election as a watershed in a long-running debate over the future direction of one of Europe's poorest countries, long linked to both Romania and Russia.
Most people, especially in the capital, Chisinau, speak both Romanian – the official language – and Russian – if not equally, then at least comfortably well.
Its territory was, at various points in history, part of the Russian Empire and "Greater Romania" and was ceded by Romania to the Soviet Union in 1940 as part of the Nazi-Soviet pact under which much of Central and Eastern Europe was carved up and seized by Berlin and Moscow. Traditionally it was mostly known as Bessarabia, but until 1991 was a Soviet constituent republic.
Moldova also has the unfortunate history of being a primary dispatch point for Jews sent to concentration camps during the Holocaust. The capital, Chisinau, was once a Jewish cultural mecca but very few remain and the subject is a sore point among locals.
Dodon, who had close links with Moscow throughout his four years in power, says Sandu's election call could pitch the mainly agricultural country into a war. Skeptics say such rhetoric is commonly floated but has little basis in fact.
Chisinau does have an unresolved dispute with separatists in the Transdnistria region. Several hundred people were killed in a short war there in 1992 between Moldovan loyalists and, at the time, pro-Soviet or Russian, mainly Russian-speakers. Russia keeps a military contingent in the tiny territory despite a 1999 agreement requiring it to withdraw.
But despite frequent false alarms and rhetoric, there been no violence since 1992 and residents from both sides essentially freely move back and forth and trade with relatively little impediment. Given that not a single death or even injury has taken place for 29 years, diplomats in Moldova are skeptical that a new conflict will erupt. Moldova's military is tiny and underfunded.
PRESIDENT CONFIDENT OF ELECTION VICTORY
"Power is now in the hands of the people," Sandu said after calling the new vote. "I trust that our citizens will choose the right path to creating a developed and democratic state where people can live in peace and well-being."
Opinion surveys say Sandu, a former World Bank adviser and Harvard graduate, may get her majority.
The latest poll carried out by the International Republican Institute (IRI) in Moldova shows the Party of Action and Solidarity (PAS) which she led before her election with 33 percent support, well ahead of Dodon's pro-Russian Socialists with 19 percent.
"These elections are, in the first instance, a choice between reforms and the construction of a new law-based state where thieves are put in prison and the continued domination of the kleptocracy we have had for many years," Valeriu Pasa, chairman of the think tank watchdog.md, told Current Time, part of U.S.-funded Radio Free Europe-Radio Liberty.
Pasa accused the Socialists of fear-mongering with suggestions that Sandu was beholden to the West, would downgrade the use of Russian or overturn traditional values by entrenching gay rights.
SOCIALISTS BEAT OLD WAR DRUMS
In the run-up to the election call, Dodon warned of confrontations in the country similar to those that have shaken Ukraine since 2014, pitting that country's military against Russian-backed separatists.
"A big conflict could erupt in the region. You can see what is happening in Ukraine," he said on his weekly programme on social media. "I am afraid that Maia Sandu will drag us into a regional war. And when I make such statements, I know what I am talking about."
One of Dodon's Socialist allies, Nicolae Pascaru, described the situation as "unstable" and suggested there could be new trouble in separatist Transdnistria.
"Chisinau has practically no control in Transdnistria and there could be a wide variety of scenarios," he told Current Time.
But Moldova's security forces and army, again, are tiny, and the country, outside of the 1992 separatist conflict, has no history of civil violence. Such talk of possible conflict is common in the country, which while having an official population of 3 million, in reality is estimated to be home to half that number as so many people have left to work abroad, especially in Russia.
SPLINTERED TEMPORARY ALLIANCE 
Dodon and Sandu worked together briefly to oust from power the "Democratic Party" of Vlad Plahotniuc, an oligarch accused of large-scale fraud. Dodon then managed to remove Sandu as prime minister before she turned the tables in last November's presidential election.
Plahotniuc has since fled the country, is a fugitive wanted in Moldova and Russia, and is under U.S. sanctions. His whereabouts are not entirely clear. He has, in the past, travelled under different passports and aliases. His ability to sell himself off as "pro-Western" greatly discredited pro-EU and Western sentiment in the country. He owned or owns via front companies enterprises in Moldova and while in the country, his name was so toxic as to inspire fear, even to the extent that many Moldovans did not dare utter his name, calling him instead "Mr. P."
Dodon says the July election call is tantamount to flagrant disregard for Moldovans unable to cope with the economic difficulties exacerbated by the pandemic. The country has reported a quarter of a million cases of COVID-19 and more than 5,800 deaths.
Restrictive measures have been restored after the lifting of the state of emergency. Russian-supplied Sputnik-V vaccines have arrived and more shipments of vaccines are expected under the U.N. COVAX scheme for less wealthy countries.