Natalia Shipshiley: introducing a high-quality dog walking service to Moscow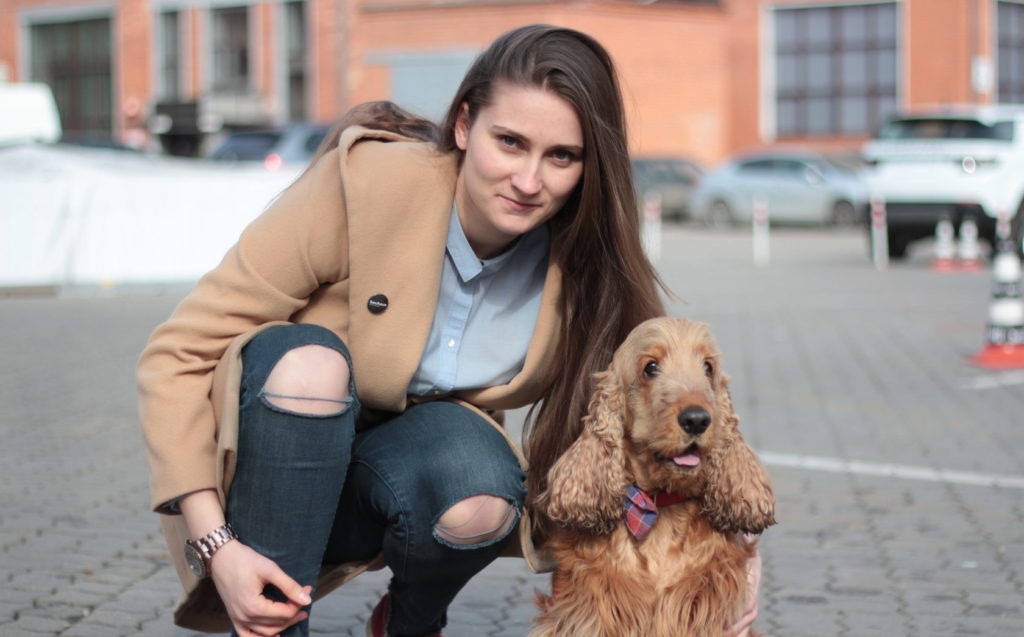 https://dog-walk.ru/o_sobake-gulyake_v_dvuh_slovah
Age: 30
Origin: Moscow, Russia
Based in: Moscow, Russia
Education: Moscow State University (Law) & Russian Presidential Academy of National Economy and Public Administration (Master of Public Administration)
Occupation: Co-founder & CEO Sobaka-Gulyaka  (dog-walk.ru)
Natalia Shipshiley grew up inspired by her entrepreneurial father who ran a small construction business. "I wanted to be like my dad, be just as cool and steer things."
In order to broaden her understanding of business, she read several books about successful businesses and the people who ran them. While studying law at Moscow State University, she dreamed of starting her own business instead of studying. At 20, she wanted to start a photobooth company, at 22, a social network for neighbours and at 23, she considered starting a network of street cafes serving pasta to go.
After graduation, she worked as a lawyer for a trading and construction company, but was not happy with her job. After three years working there, she came up with the idea for dog-walk.ru, a high-quality dog walking service.
Shipshiley had been a dog lover her whole life. As a child, she had a golden retriever who lived with her family for more than 16 years. When she moved out of her parents' home, she immediately bought a spaniel called Dandy, but was not prepared for the amount of responsibility that came with owning a dog. During a visit to the vet, Shipshiley was told Dandy needed to be walked at least three times a day in order to avoid health issues. She struggled to fit these walks into her busy work schedule and her dad and brother were allergic to Dandy, so she could no longer count on the help of her family.
She found someone on social media to walk Dandy, but was so worried about leaving Dandy with a stranger that she sometimes couldn't sleep. For a while, she gave up the walker and began to take breaks from work and studying, but her performance suffered greatly. She realised that Moscow lacked a simple service for finding dog walkers that could be trusted.
In spring 2015, during a trip to Israel, Shipshiley was impressed by Israelis' attitudes towards dogs. Convenient urban infrastructure had been created for the animals: large areas for dogs to play off the lead and bowls of water placed near shops and restaurants. It was in Israel that Shipshiley first saw professional walkers taking dogs to the playground and she finally got the idea to create something similar in Moscow.
When she returned to Moscow, she took the idea of starting dog-walk.ru seriously and took a course on canine psychology. She then began to study how the dog walking business worked in Moscow. She discovered there were canine schools and veterinary clinics that offered walking and dog sitting services, but they were not well advertised. Others offered dog walking and sitting services on Avito or profi.ru, but Shipshiley concluded that most owners would not trust a stranger.
She began to analyse the market and competitors' offers, studied how dog walking services worked abroad, communicated with dog handlers and dog breeders, asked questions and shared her ideas on Facebook. As a result, she formulated three main principles of dog-walk.ru's service – a standard expected quality of the service, a responsible attitude towards dogs and the environment and a careful selection of walkers. Shipshiley had found a gap in the market.
When she announced her intention to start dog-walk.ru, at first her acquaintances laughed: "Walking dogs? This is not serious." But Shipshiley paid no attention to other people's opinions, largely because her parents supported her business idea.
In May 2016, dog-walk.ru was launched – 16 publications wrote about it including the Moscow 24 TV channel, which attracted the first customers. In the first month. the company completed 100 walks. When Shipshiley posted a job vacancy for a dog walker, she received 500 resumes in just three days.
In order to keep the dogs safe and the customers satisfied, dog-walk.ru has a meticulous hiring process. There are several stages: an application on the website, an interview, criminal record check, educational training (developed with the participation obedience training schools), an exam on the street with an obstacle course (the candidate must be able to pull foreign objects out of the dog's mouth, drive away other people's dogs, etc.) and three to five test walks under supervision.
In order to use dog-walk.ru, the owner must fill out a long questionnaire about the characteristics of their dog and its size and character. A dog walker is then selected and will take the dog on a trial run. If everything works out well, that dog walker will continue to be assigned to your dog, but if the walker is not a perfect fit, another trial run will take place with a different walker.
The dog walk itself lasts 45 minutes and the walker sends the owner a report (by mail or messenger) with a photo, description, and a map of the route taken. In the spring of 2017, a dog sitting service was added, involving three walks a day, feeding, washing, games and daily reports.
The biggest worry for Shipshiley, the owners and dog walkers is if the dog runs away. To eliminate the risk of this happening, walkers use climbing cords and carabiners that can withstand a jerk of several hundred kilograms. The leash is tied to the walker's belt and each dog wears two collars: the main collar and a spare in case the dog slips away from the first one. The spare dangles around the pet's neck and causes no inconvenience. dog-walk.ru works with the Mishiko GPS app, so in the rare occurrence that the dog does run away, it can be tracked down.
Shipshiley struggled to fund dog-walk.ru. She initially invested 500,000 roubles (now about $6,700) of her own money into the company. In order to hire a manager to process orders and rent an office Shipshiley, had to sell her car and borrow from friends.
Kirill Baranov, Shipshiley's business partner joined dog-walk.ru in September 2016. "Kirill was on the same wavelength with me. We understood where the startup should go, we did everything together: we thought out the financial model, positioning, looked for contacts." They decided that in order to implement a business development strategy and improve their IT infrastructure, they would need 24 million rubles.
Since October 2016, Shipshiley and Baranov began to write letters and hold meetings with potential investors and received 24 million from eight business angels, including billionaire Igor Rybakov and Oskar Hartmann's Larix fund and Mikhail Tsyferov, managing director of the Winter Capital fund. By August 2017, the project had grown 10 times compared to May 2016.
Shipshiley's future plans are to develop dog-walk.ru in other big Russian cities and to enter the European market. She also wants to turn the company into a mobile dog grooming service that will provide all dog care services; veterinary medicine, grooming, food, etc. all in one place. Shipshiley believes that the services of dog-walk.ru will continue to be in demand even during the pandemic as she has concluded that spending on children and animals increases in times of crisis.
Quote: "I thought over and closed all possible risks – all this made it possible to make the service recognisable and grow so much in the first year. Customers appreciate a product that is made responsibly and really well."
Sources: incrussia.ru, kommersant.ru, vedomosti.ru, thechallenger.ru, wonderzine.com