Ukraine's record grain harvest hits hurdle as railway CEO says network can't cope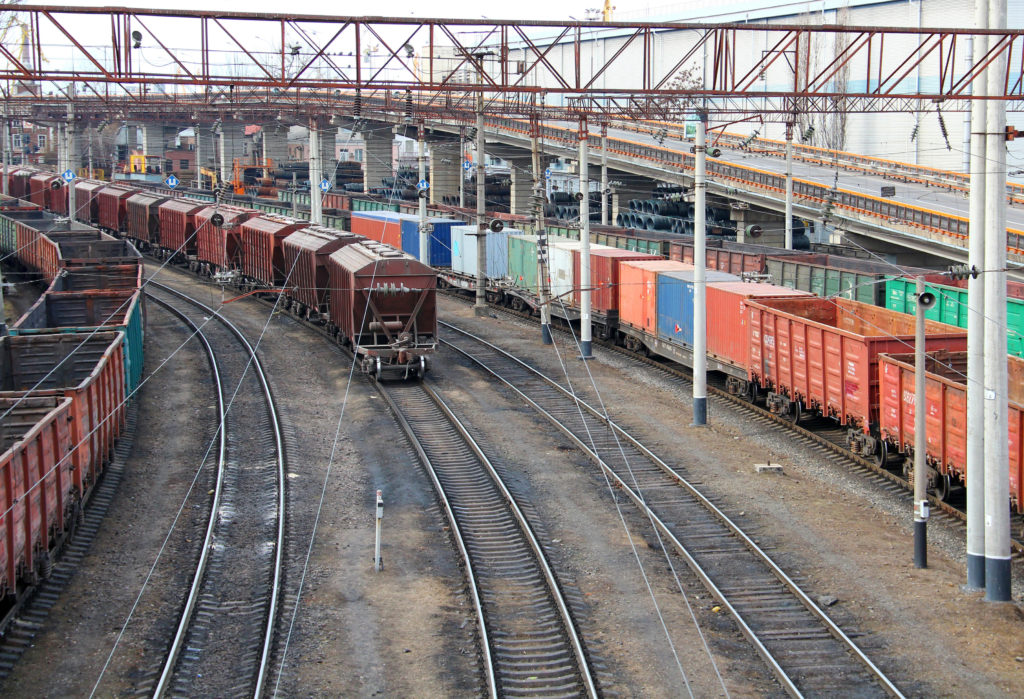 Alamy
The new acting head of Ukraine's state railway Ukrzaliznytsia acknowledges that the troubled rail system, beleaguered by trains in poor repair, is in no position to move what promises to be a record grain harvest to the country's ports.
Alexander Kamyshin, a former investment manager for metals magante Rinat Akhmetov's SCM group, said there was no way repairs to rolling stock could be completed in time to shift the grain with the end of the harvest fast approaching.
Barely one quarter of the railroad's 11,400 grain wagons are useable, he says
"As of July 9, only 15 percent of the planned repairs were completed," Kamyshin told the Interfax Ukraine news agency. "The problem with locomotives arose due to the fact that all the necessary running parts for repairs were not purchased on time. Sadly, it is simply impossible within a couple of months to repair even 3,000 grain carriers, let alone the necessary 6,000."
Kamyshin replaced Ivan Yuryk, who had served as acting CEO since April. He will now return to his duties as the rail network's finance director.
Ukrzalyznytsia has had a history of loss-making and faced constant criticism for poor management during its 30 years of operation.
The blog railinsider.com.ua produced a report showing about 20 abandon freight trains standing idle, stranded on sidings. It said that the number of working locomotives in the country has dropped by one quarter – from 2,699 in 2015, to 2,025 in 2020.
Anders Aslund, an adviser to several post-Soviet Ukrainian governments and a former member of the network's supervisory board, was blunt in his assessment: "Everything is wrong there."
The monopoly has lost money for most of the time it has been in operation – although it did post a profit of of 227.4 million hryvnias ($8.49 million) in the second quarter of 2021 – against a loss of 1.8 billion hryvnias a year earlier.
The network is carrying a heavy debt burden and much of its fleet is at least 40 years old due to inadequate capital expenditure.
Critics say it has a top-heavy management structure and is resistant to change.
Serhiy Leshchenko, a member of the Supervisory Board, wrote in the Kyiv Post newspaper that iron and steel companies that are part of Akhmetov's large network of iron and steel companies, including the giant Metinvest, secured preferential freight rates below those in neighbouring Poland – a major contributing factor to the company's recurring losses.
 Infrastructure Minister Oleksandr Kubrakov welcomed Kamyshin's appointment.
Kubrakov said the network's management crisis was at "its most profound phase" and cited "the critical state of its infrastructure".
The rail network's main tasks, he said, were "raising tariffs for freight transportation, because without market tariffs normal development of Ukrzaliznytsia is impossible".