New flareup of Armenia-Azerbaijan hostilities, casualties reported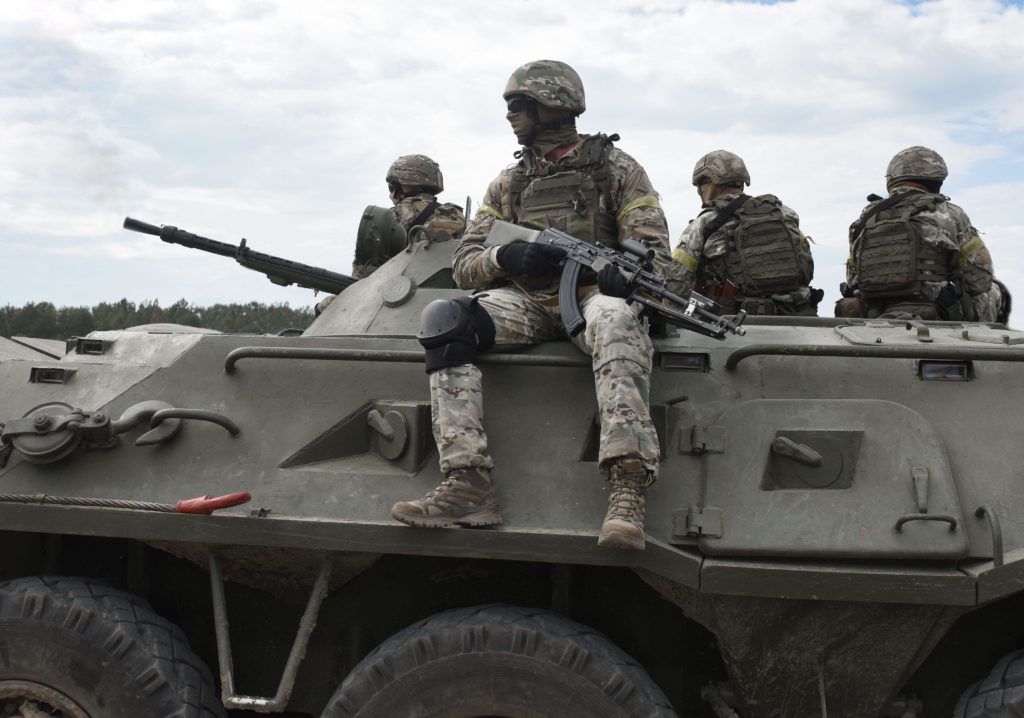 Alamy
BAKU
Armenia and Azerbaijan reported a fresh outbreak of hostilities along their border and both sides said they suffered casualties a week after the first anniversary of the end of 44 days of fighting that enabled Azerbaijan to de-occupy larges swathes of territory held by ethnic Armenians for three decades.
The renewed violence ended after Russia intervened as a mediator and coincided with efforts to resolve two issues hindering a durable peace between the neighbours – demarcation of the border and an agreement on allowing free transit for Azerbaijan to its exclave of Nakhchivan.
European Council President Charles Michel also intervened, telling the leaders of both ex-Soviet states to show restraint.
Each side blamed the other for instigating the violence – as has generally been the case in a resurgence of violent incidents along the border.
Azerbaijan's Defence Ministry said its forces had prevented "large-scale provocations" by Armenian forces in two border districts — Kelbajar and Lachin. It said seven of its soldiers had been killed and 10 injured when Armenian military units attacked its border positions with mortars and artilleries.
Azerbaijani President Ilham Aliyev accused Armenia of resorting to "military provocations" and said Baku had suffered dead and wounded in the incidents. Azerbaijan, he said, had provided an "appropriate response".
"All responsibility for the situation lies with Armenia's military and political leadership," he said.
Armenia's Defence Ministry accused Azerbaijani soldiers of shooting at its border positions, using artillery, armoured vehicles, and guns. The ministry said two Armenian "combat positions" had been lost and at least one soldier killed.
The head of the Armenian parliament's foreign relations committee, Eduard Aghajanyan, had earlier said that up to 15 soldiers may have died.
Armenia's Foreign Ministry had called on the Collective Security Treaty Organization – made up of Armenia, Russia, Kazakhstan, Belarus, Kyrgyzstan, and Tajikistan, as well as the OCSE's Minsk Group to intervene.
The truce was announced shortly after the Kremlin said in a statement that Russian President Vladimir Putin and Armenian Prime Minister Nikol Pashinian had discussed the situation by telephone. Russian Defence Minister Sergei Shoigu discussed ways of restoring calm with his counterparts from both countries.
Azerbaijan's army, bolstered by support and weapons from Turkey and other allies, routed Armenian forces in last year's blitz campaign to take back lands inside and around the disputed area of Nagorno-Karabakh, culminating in the capture on November 8 of Shusha.
The city, located just inside the territory, has long been considered Azerbaijan's and cultural capital and its release after 30 years under Armenian control was a source of great joy throughout the ex-Soviet state of just over 10 million.
Russian-backed truce, Russian peacekeepers
Two days after the city fell, Armenia was forced to accept a Russian-brokered truce that handed a significant part of Nagorno-Karabakh and surrounding regions back to Azerbaijan. A Russian contingent of peacekeepers has since been deployed in sensitive areas.
Azerbaijan has had internationally-recognised administrative control over Karabakh dating from the early days of the Soviet era in the 1920s.
But some mountainous parts of the region are populated mainly by ethnic Armenians and the first war focused on an attempt by Armenians to leave the region away from Azerbaijan. Armenian forces evicted ethnic Azeris from Karabakh and surrounding areas where they had lived for many generations.
The issue of access to Nakhchivan focuses on the region of Zangezur. Azerbaijan hopes to reopen a rail link through the region – passing through part of Armenia. Armenia has so far refused to consider it.
Azerbaijan said it resorted to military tactics to restore what Baku saw as the failure of negotiations to restoration its legitimate control over land seized in the "first Karabakh conflict" in the dying days of the Soviet rule and immediately after.
The second war pitched Armenia into political uncertainty with many blaming Prime Minister Pashinyan for the military setbacks, but he still easily won a snap election in June to secure a new government mandate.