Nord Stream 2 ready but may still face roadblocks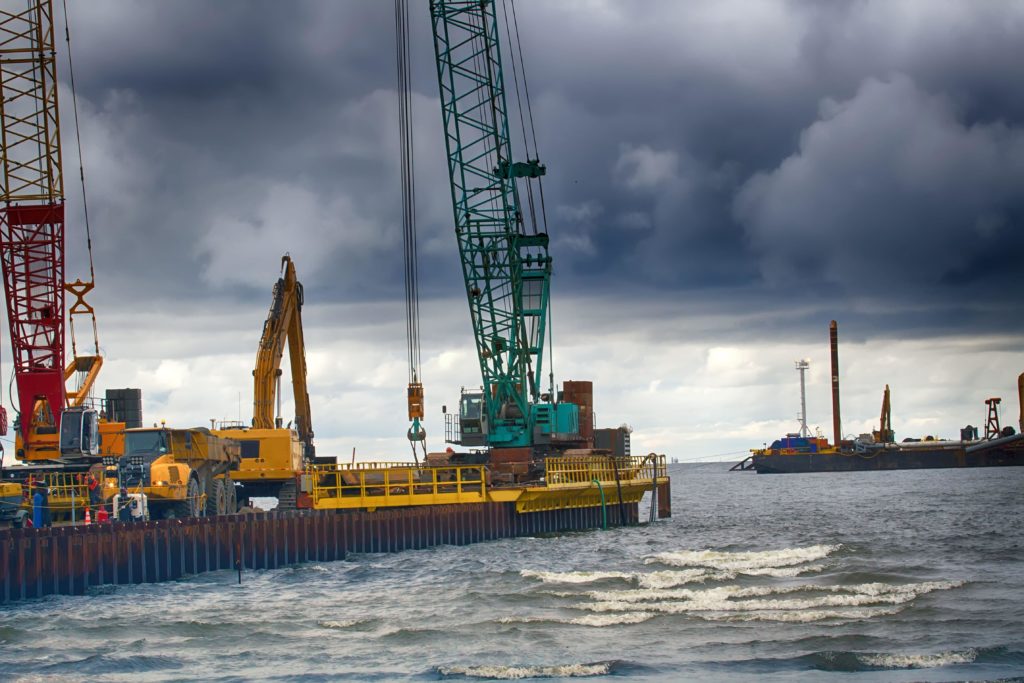 Alamy
KYIV
The Nord Stream 2 underwater pipeline has been completed and is ready to take Russian gas to Germany and Western Europe beyond, but the mega-project, viewed by Ukraine as an existential threat, may still face roadblocks before it begins operations.
Industry sources said Russia's Gazprom wanted gas flowing through the Baltic route from 1st October – but the first major hurdle to be cleared is approval from the German regulator following a court ruling that went against the Russian gas giant.
Added to the mix is the appointment of a U.S. State Department representative for the former Soviet region who is known to be a longstanding opponent of the project – Robin Dunnigan, on record as opposing Nord Stream 2 from 2015, is to help craft policy toward Ukraine, Belarus, and Moldova, as well as Poland, Hungary, and the Czech Republic.
U.S. President Joe Biden opted not to impose new sanctions on the project earlier this year as it neared completion – despite repeated pleas from Ukrainian President Volodymyr Zelensky. But he has still expressed reservations about it and pledged to uphold Ukraine's interests as agreed in a deal he stuck on the pipeline and its effect on Ukraine with German Chancellor Angela Merkel.
And Amos Hochstein, recently appointed U.S. senior advisor for energy security, is to visit Kyiv in the coming days to discuss the fallout from the completion of the pipeline – expected to double the capacity of Russian gas supplies to Europe.
"The gas pipeline cannot start operating until the certification is completed, but we already see that Russia plans to launch the gas pipeline without waiting for all decisions on certification," Lana Zerkal, advisor to the Ukrainian Energy Ministry, told Ukraina 24 television.
Court ruling a setback for Russian gas giant
The Dusseldorf Higher Regional Court last month dismissed a bid by Gazprom's Swiss-based subsidiary Nord Stream 2 AG, to sidestep European Union rules requiring gas producers to be legally separate from entities that transport the fuel.
That ruling could well set back the flow of gas through the 1,230-km pipeline. Gazprom said that the Nord Stream 2 link can ship 5.6 billion cubic metres of fuel to Europe this year with Europe feeling the pinch of gas shortages and rising prices as winter approaches.
Gazprom had argued that the project had been completed before the EU changed its rules on operating pipeline in May 2019 and the company may now have to change the setup of Nord Stream to secure a licence according to the rules.
Zelensky had lobbied hard to press Biden to proceed with sanctions against the project, suggesting that Washington's failure to do so would amount to a huge diplomatic defeat. Ukraine has argued that the new link would deprive it of $2 billion in annual gas transit revenue through existing lines and allow Russia to place intolerable political pressure on it.
Ukraine has been waging war against Kremlin proxies who occupy two self-proclaimed statelets in eastern Ukraine in 2014 – after Moscow annexed Crimea. And tensions have risen sharply since Moscow deployed tens of thousands of troops in border regions in April for "exercises" it said were intended to counter Western "aggression".
In the event, the Ukrainian leader's talks in Washington at the end of last month were deemed a success in bringing relations between the two countries back on track after a rocky interlude, but the U.S. position on the pipeline remained unchanged.
Risks to Ukraine
"The primary danger Nord Stream 2 poses is the threat to stop gas transit via Ukraine, which would mean a much higher risk of full-scale military invasion of Ukraine by the Russian Federation," Yuri Vitrenko, head of the state oil and gas company Naftogaz said in comments to media. "We, therefore, view the transit issue and the preservation of physical transit volumes through Ukraine as directly tied to the security issue."
Vitrenko said Ukraine was ready to have Ukraine's pipeline system subject to working under an operator with European companies or American companies.
"This is an idea that is attractive enough for Ukraine as well as potential European and American partners. But the prerequisite for such a consortium is the booking of Ukraine's gas transit system capacities by European companies," he said.
Whether Gazprom will secure the necessary German and EU authorisations to proceed with the pipeline is not yet certain.
"But given the shortages and speculative gas prices, answers to these questions could be forthcoming quickly – simply because Europe does not want to freeze," analyst Vitaly Portnikov wrote for U.S.-funded Radio Free Europe-Liberty. "The Russian gas monopolist is essentially blackmailing European buyers of its gas."