Oleg Rogynskyy: Ukraine's most successful Silicon Valley entrepreneur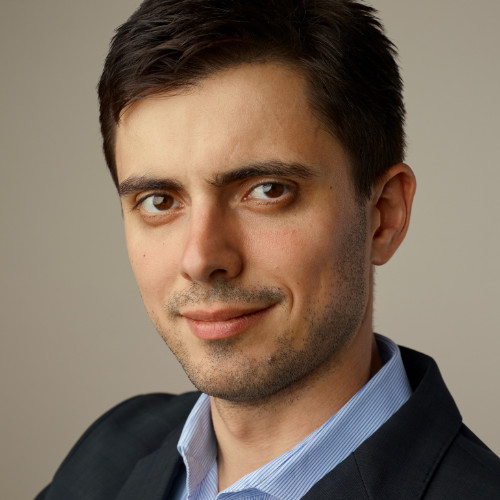 https://www.linkedin.com/in/olegrogynskyy/
Age: 34
Origin: Dnepropetrovsk (now Dnipro), Ukraine
Based in: San Francisco, USA
Education: Boston University, Bachelor's Degree in Business Administration
Occupation: Founder & CEO, People.ai
Oleg Rogynskyy is among Ukraine's most successful young entrepreneurs. Currently, in 50th place on Ukraine's Forbes List, Oleg has achieved his $210 million fortune as a Founder and CEO of People.ai – a startup at the forefront of digital technology. People.ai provides a range of AI-powered solutions to businesses in the fields of sales, marketing and customer relationship management.
Oleg was born in the town of Dnipro (then Dnepropetrovsk) and attended a local state school with an English language specialisation. Since his early years, Oleg's goal was to study abroad and at just 16 years old he already fulfilled this objective by moving to the U.S. He was accepted at prestigious Boston University to study business administration. A self-starter by nature, Oleg already knew that his passion lay in entrepreneurship. However, his first attempt to fully settle in the U.S., as well as his first venture, had little success. Having given up his project of publishing magazines with nightclub photography, Oleg moved to Canada, where the job market and immigration rules were more favourable.
In Canada, Oleg's shortlived corporate career began. First, he led the sales effort in a Canadian startup, Nstein Technologies. He then moved back to the U.S., having been hired by a Boston-based company, Lexalytics, in 2009 as their head of growth. However, the entrepreneur in Oleg came up with a new startup idea almost immediately. After two years at Lexalytics, Oleg resigned to pursue his own venture – Semantria, which offered companies solutions to analyse text data on social media.  By occupying a new and important niche in this market, Semantria attracted customers and grew its revenue rapidly. By 2014, the startup needed additional investment and Oleg decided to sell the company to his previous employer, Lexalytics, for $10 million – his first official entrepreneurial success.
Oleg settled in California and was eager for new ventures and challenges, but struggled with ideas for a new startup. With its fair share of luck and comicality, Oleg now enjoys sharing a story of what prompted him to start a new venture. While floundering in another corporate role, he attended the Burning Man festival, where he met a Silicon Valley investor. This person, whose name Oleg does not disclose, offered $150 thousand in exchange for Oleg leaving his current role. It turned out later, that this investor's hobby is to give the "first kick" to promising founders and entrepreneurs. This was indeed a necessary step for Oleg to rethink his approach and focus on entrepreneurship again.
In 2016, Oleg founded People.ai, building on his substantial experience in communication and sales. The detailed workings of the startup's algorithms and software are never disclosed, but the basic principle of People.ai involved building on common CRM platforms (e.g. Salesforce). The AI analyses the activities of sales staff in a given company and offers detailed analytics to management as well as proposed solutions based on the most successful practices and salespeople in an organisation. This helps People.ai's clients to optimise their business communication and sales efficiency.
People.ai has attracted the best of the best from the Silicon's Valley investor and entrepreneur community. First, Oleg has brought in initial investment from Nik Belogorsky, an angel investor known for helping out Ukrainian entrepreneurs in the U.S. People.ai was then accepted by a famous startup accelerator, Y Combinator, which has nurtured companies such as Airbnb, Dropbox and Reddit in the past. They were then noticed by one of the largest venture capital firms, Andreessen Horowitz, which led their Series B investment round.
As of today, People.ai has attracted over $200 million in investment funds and is valued at over $1 billion. Oleg anticipates the number of employees to reach 1,000 in the next 2-3 years. A natural milestone that has now become Oleg's key objective is to carry out an IPO. He is feeling hopeful about further expansion and we will likely hear about Oleg and People.ai in the years to come, with Oleg rising further up in Ukrainian multimillionaire rankings and becoming the most successful Ukrainian founder of a global startup.
Quote (on where he sees himself in 10 years): "By that time, I want to build a system that will improve the quality of management throughout the world. This is a vague dream, but I see clear steps towards it" (Source: FORBES.UA, 2021).