Olga Kravchenko: creating ed-tech to enhance the museum experience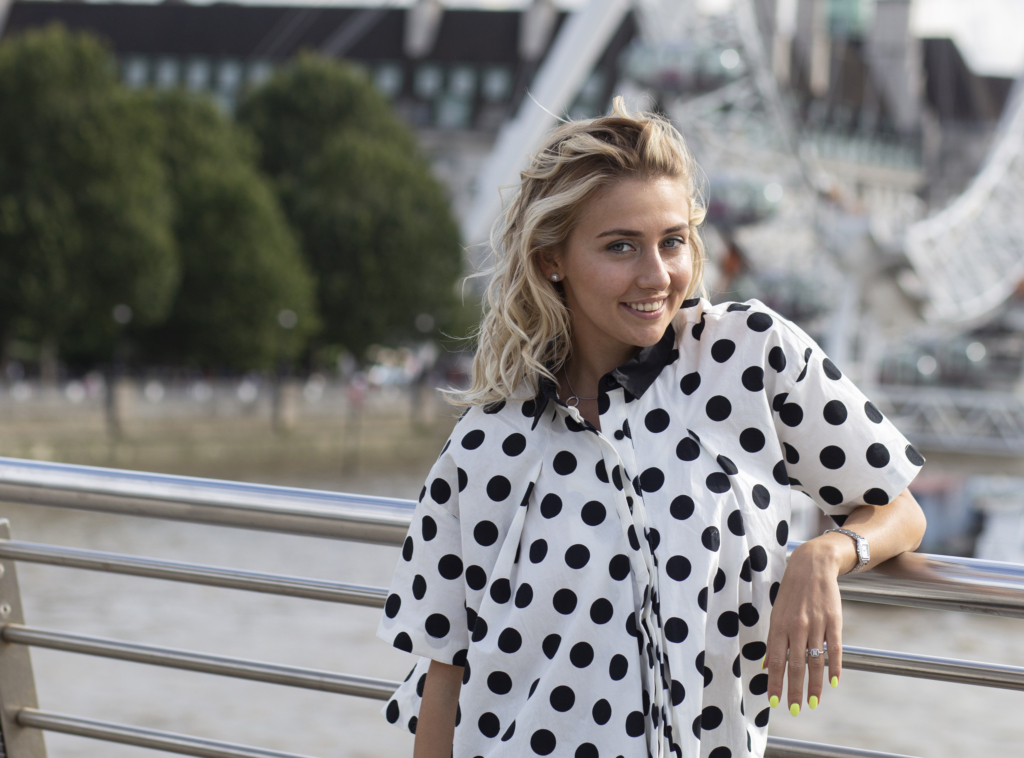 zimamagazine.com
Age: 26
Origin: Kyiv, Ukraine
Based in: London, UK
Education: Queen Mary, University of London & King's College London
Occupation: CEO of Musemio
As a child in Kyiv, Olga Kravchenko wanted to become an actress so much that she lied about her age to join a theatre. She told them she was 16 when she was really only 13. When she did turn 16, her father made a spontaneous decision to send her to school in England. She struggled with the culture shock but soon rekindled her love for theatre in her new country and after passing her A-Levels she went on to study theatre at Queen Mary University.
During her undergraduate degree, she realised that she loved the technical side of theatre, the images, lights, video, and effects, everything that creates an atmosphere of magic on stage. Kravchenko combined this passion for technology with her interest in developing a solution to bridge the accessibility gap in the cultural world.
Olga focused much of her research and energy during her master's at King's College on trying to understand how VR could achieve its objectives within museums. The idea to focus on using VR in museums transpired while Kravchenko was on a visit with her younger brother to the V&A in London. Wandering through the halls, he did not understand anything at all and eventually ran away from her with the words "I'm bored!"
With her start-up, Museumio, Kravchenko wanted "to explore how technology-led experiences could co-exist with exhibitions in their real-life forms rather than forming their own attractions". The Museumio app, which can be played at home or in a museum, gamifies the museum experience to include interactions, challenges, and puzzles to highlight the key narratives of a museum collection.
When she started the company in 2018, she had no investments at all, so she quickly began to apply for funding. The first money Museumio received was a small grant from Kravchenko's alma mater, Queen Mary University. She then received more investment from King's College and won a large grant in a competition for university graduates in September 2018. Kravchenko used this money to finalise the Museumio prototype. In June 2019, once Museumio had proved the success of its prototype, it received investments from business angels. Google's Female Founder Residency, the Sky Women in Technology scholarship and Bethnal Green Ventures also helped Museumio secure pre-seed funding.
Even before building the prototype, Kravchenko conducted a study involving interviewing 3,000 children from the UK and Finland to study how interactive the VR game should be. The study revealed that VR increases information retention and children's interest to explore more, and it has been proven to increase a child's attention span by as much as 92%. The extensive research showed that children treat the VR experience differently from adults. The younger generation treats VR like an exciting extension of the real world. A child needs to be stimulated around every 15-20 seconds within a VR experience, so Kravchenko had to ensure there was enough information and flashing images to attract a child to click, interact, and engage. Kravchenko finds that children offer unexpected solutions to problems in the game that adults are not always able to notice.
The prototype game was made up of two levels. The first was dedicated to ancient Egypt and included pyramids, sphinxes, and statues of gods where the child could move between them and collect simple bonuses. At the end of 2019, Museumio launched its first commercial product – a game about dinosaurs. Museumio are now focused on trying to create longer and more interesting scenarios, on which the child spends an average of 15 to 30 minutes. Kravchenko works with each museum to select five to seven real objects on display and during the game, the child gets to know them and solves a number of problems, challenges, and puzzles based on the real exhibits.
VR has the reputation of being very expensive and not all museums have the expertise or confidence to design the experiences that would work for their collection. To fix this, Museumio offers museums the opportunity to partner with for free. Museumio generates revenue through in-app purchases, sharing the revenue with its museum partners.
Despite the closure of many museums during the first lockdown in 2020, the pandemic without question presented Museumio with its share of opportunities. With most children home-schooling, there was a huge increase in enquiries about using Museumio in other areas. Kravchenko found her company partnering with libraries and different organisations in order to get valuable educational content into the home. During the pandemic, Museumio received funding from Innovate UK, which allowed Kravchenko to re-platform Museumio so that it was not limited to hardware.
Award: Forbes Art & Culture 30 under 30 2021.
Quote: "Instead of telling people to get into tech, encourage them to pursue their dreams and interests which might or might not include technology. If a child is interested in fashion, perhaps encourage them to think about related problems in the world today and what positive change could be made, possibly through tech."
Sources: zimamagazine.com, firetechcamp.com, startupsmagazine.co.uk, iseurope.org, museumnext.com, bigideaswithmesh.com