Rails, Wind. Ukraine. Invest in Wild West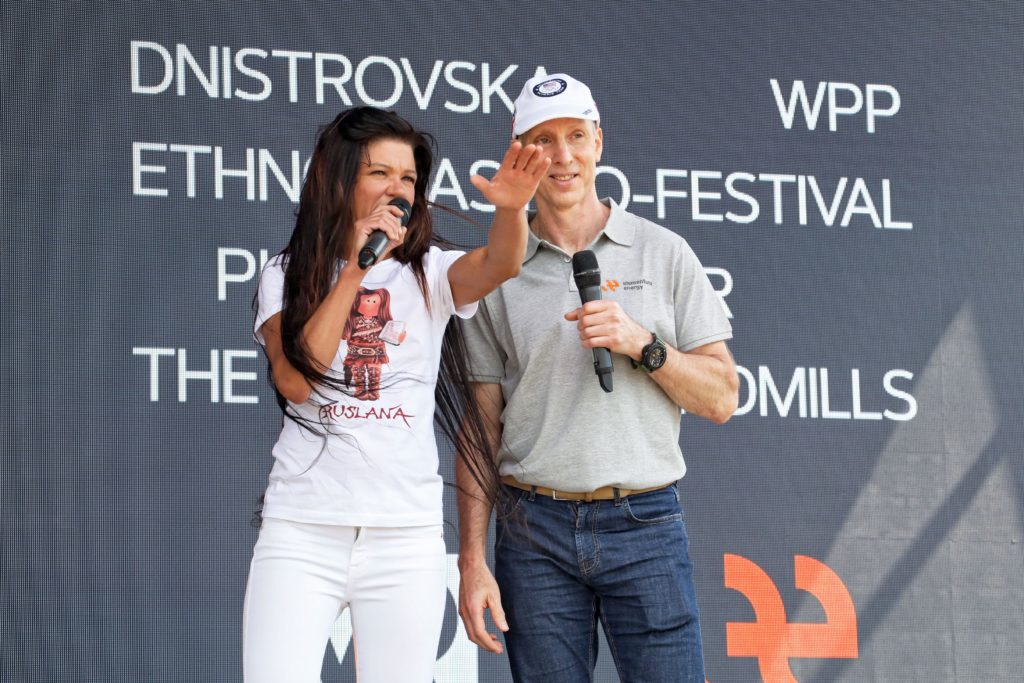 Ukrainian singer, international ambassador for renewable energy Ruslana Lyzhychko (L) and VR Capital Group President Richard A. Dietz sing at festival. Alamy
KYIV
Ukraine has never been an investment target for the faint-hearted. Scams, book-cooking, billionaire oligarchs run amok. Add to that a war with Russian-backed proxies in the far east of the vast country since 2014 and frequent upheavals.
Despite this, Ukraine hobbles along in an atmosphere of "functional anarchy", as one local commentator put it.
This month, the latest twist came when a major U.S. investor in the country, Richard A. Dietz, a swashbuckling hedge-fund manager and President of VR Capital Group Ltd, accused Ukraine's biggest employer, the national railway company Ukraine Railways (Ukrzalyznytsia), of a giant swindle.
Dietz is a long-time investor in Ukraine, among other exotic locales. His interests seem limitless.
His VR capital firm, which has been registered in such powerhouse entities like the Isle of Man and the Cayman Islands, has dealt in issues far afield. In Pakistan, VR Capital took on a litigation issue with another company regarding allegedly fraudulent asset recovery there.
So, it came as no surprise that Dietz's VR Capital went to war with Ukraine's largest employer, Ukrainian Railways (UZ), accusing it of impropriety. UZ has about 250,000 employees and is among the 10 largest rail networks in the world.
And it is also $1.5 billion in debt.
"UZ has used every trick and procedural loophole to delay and draw out each and every court process," Dietz claimed earlier this month in a 3,500-word testimony before a Verkhovna Rada (Parliament) commission of inquiry on UZ.
In February 2019, Dietz's hedge fund paid $123.5 million for a package of UZ debt with a face value of $300 million acquired at public auction from Prominvestbank, then a Russia-controlled bank, according to the Ukrainian Business Network (UBN).
According to Dietz, UZ is ignoring Ukraine Supreme Court rulings to avoid negotiating a $300 million debt settlement.
At a government forum on June 15, Ukrainian President Volodymyr Zelensky admitted of UZ: "They are completely bankrupt." He tasked the country's new infrastructure minister to straighten things out.
HIGH RISK TOLERANCE NEEDED
It would sound like the type of deal gone bad, which would make some hedge funds pack up and leave.
Not Dietz.
Instead, later this month, he got up on a stage with one of Ukraine's most famous pop singers, Ruslana, belting out happy tunes.
The occasion had nothing to do with railroads.
Instead, this celebration involved renewable, or green energy, specifically wind farms.
His VR capital subsidiary Elementum Energy, a subsidiary and Ukraine Power Resources, a U.S. renewable energy projects developer, opened the first part of their $150 million Dnistrovska wind park in Ukraine's southern Odesa region.
The felicitous celebration was appropriately named "picnic under the windmills." It suggested a brave new future of thriving wind farms. In this case, a $60 million wind farm boasting the most high-power turbines -10 in total- to be commissioned in Ukraine to date, with a capacity of 4 MW each.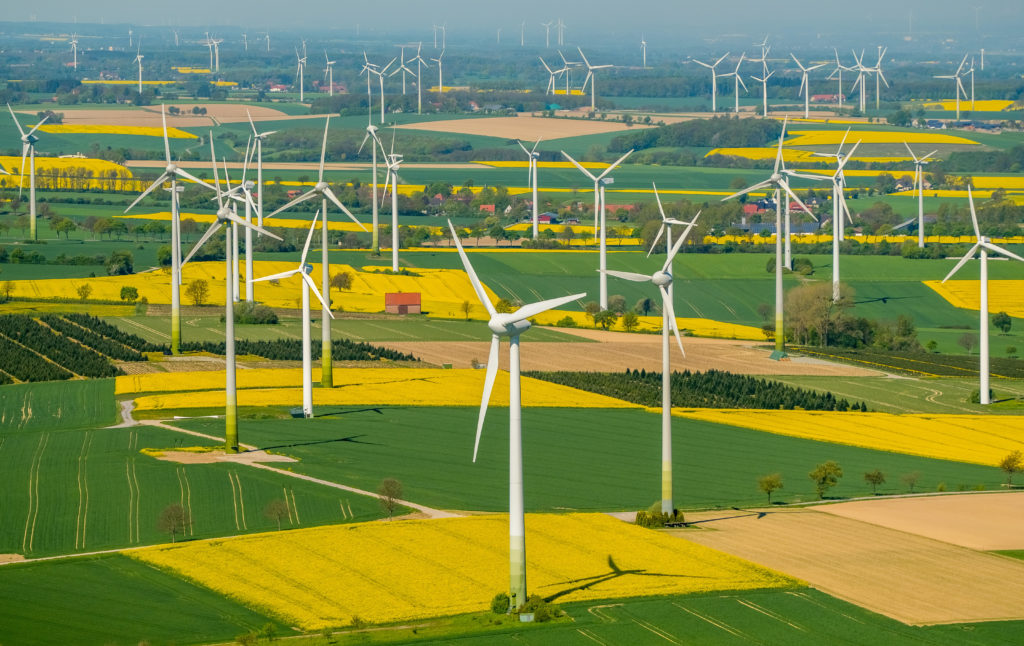 A second stage, adding another 60 MW of wind power, is slated for 2022. The Dnistrovska wind park is expected to generate 146 GWh of electricity per year, avoiding annual CO2 emissions of 108,000 tonnes.
MASKING A SHAMBOLIC REALITY
In reality, Ukraine's renewables sector is in chaos, marred by unrealistic promises, setbacks caused by the COVID pandemic – and spiralling debt that has left Kyiv on the hook to foreign green energy producers at a tab of close to $1 billion.
Still, for the intrepid investor, Ukrainian renewables remain a largely untapped market. The vast land has many areas of sustained high winds, and a much lower population density than most of the EU.
This means lots of available land for commercially viable renewables projects.
A report by the International Energy Agency showed that the share of renewables in total power sector spending rose 45 percent in 2020, a record year for wind power installations, with capacity almost doubling compared to 2019.
A HYDROGEN FUTURE?
Dietz went on to ruminate about such more exotic renewables as hydrogen fuel.
"We have a vision that Ukraine will supply green hydrogen through the (currently gas) pipelines to Western Europe, Dietz said at the pop-star studded event, according to Interfax-Ukraine.  "And Europe will depend on Ukrainian hydrogen instead of Russian gas."
Still, Dietz admitted the path to successful green energy investments in Ukraine remains rocky.
According to Ukraine Business News, his firm is sitting on four frozen projects with a potential of 260 MW because of shifting Ukrainian government staffing and messaging.
Ukraine set up special incentives for renewable energy companies in 2009, seeking to lure investors with guaranteed solar and wind energy prices.
But the subsidies resulted in non-payments to solar and wind producers, as the pandemic plunged the economy further into the ground and inviting legal action.
Restoring trust among investors is essential if Ukraine is to meet its renewable energy potential. Companies like Norway's NBT, bringing with it almost 1 billion euros in foreign direct investment, say Ukraine's wind energy potential is immense.
NBT will, in summer 2021, start building the first part of its Zophia project, a 75 wind-turbine, 338-MW farm in the south-eastern Zaporizhia region.
"Every project that is successfully financed and implemented in Ukraine will create trust from international investors, leading to reduced country risks and cost of capital," NBT officials Magnus Johansen and Ingrid Sara Grimstad Amundsgård wrote in the Kyiv Post.
"This is the main reason why the Ukrainian government should comply with its obligations," the article said.