COUNTRIES
Azerbaijan total debt higher than forecast due to COVID, oil prices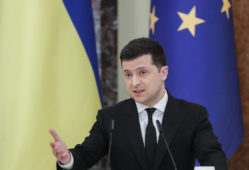 Sanctions against Kolomoisky – a challenge for Ukraine's Zelensky
There can be no way of overstating the effect on Ukraine's political affairs of the U.S. sanctions imposed on oligarch Ihor Kolomoisky – it is nothing short of a political earthquake.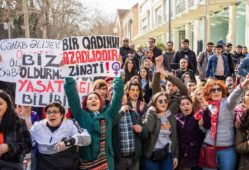 Shahla Ismayilova: We must fight for women's rights 365 days a year
On International Women's Day on March 8, Shahla Ismayilova, chairwoman of the Women's Association for Rational Development, speaks about the status of women's rights in Azerbaijan, and women's role in society, public and political life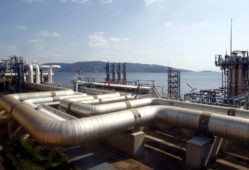 Fitch affirms Southern Gas Corridor debt rating at BB+
Fitch ratings agency has affirmed the Southern Gas Corridor -- extending from the Caspian Sea to the Adriatic ad Europe -- senior unsecured long term debt rating at BB+.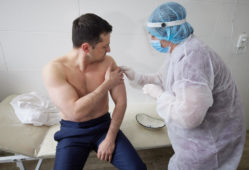 Ukraine battles COVID – and a reluctance to get vaccinated
Ukraine proceeded grimly with its campaign to bring COVID under control - particularly outbreaks in the west of the country – but faced an equally tough problem by enlisting the president and a variety of celebrities to persuade a reluctant population to get vaccinated.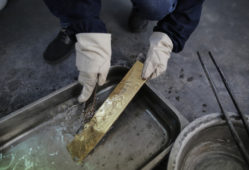 COVID-19 dents gold production in Azerbaijan
The government in Azerbaijan is taking heed of the COVID pandemic and its economic consequences in issuing a cautious forecast for gold production over 2021-24.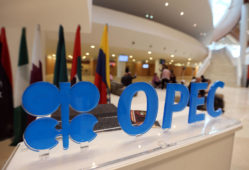 Azerbaijan backs new OPEC+ accord
Azerbaijan supported a new deal agreed at a ministerial meeting of OPEC members and other oil producing states, effectively extending until April daily production quotas in place throughout the first quarter of 2021.
Kazakhstan sets out measures to help SMEs recover from pandemic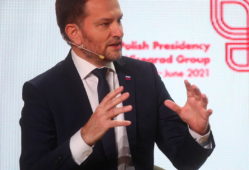 Slovak PM apologizes for joking he swapped part of Ukraine for Sputnik vaccine
Slovakia's prime minister has apologised after joking in a radio interview that he offered to hand over a Ukrainian region to Russia in exchange for its COVID-19 vaccine.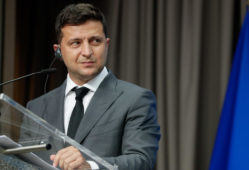 Why isn't President Biden calling President Zelensky?
By Vitaly Portnikov Officials at Ukraine's Foreign Ministry keep saying they are working on organising a telephone conversation between President Volodymyr Zelensky and the new U.S. president.