SOCAR plans to expand capacity of its STAR refinery in Turkey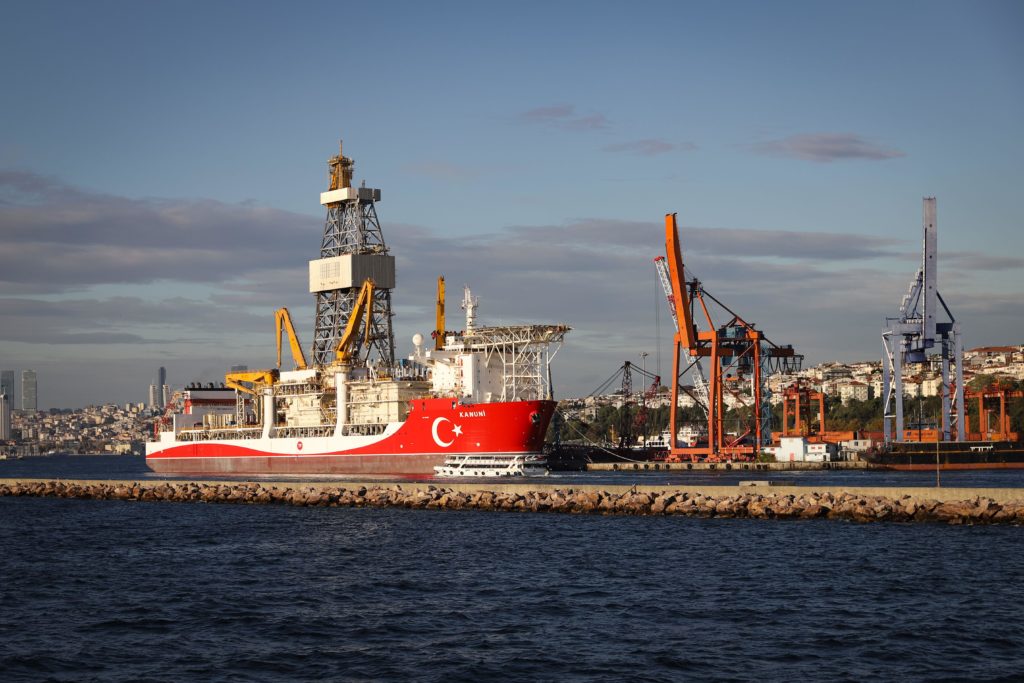 Alamy
BAKU
Azerbaijan's state energy firm SOCAR plans to boost the annual capacity of its Turkey Aegean Refinery (STAR) in Turkey to 13 million tonnes (261,000 barrels per day), the company said.
The 200,000-barrel-per-day STAR refinery controlled by SOCAR was launched in 2018. The facility on Turkey's Aegean coast processed 10.5 million tonnes of oil in 2020.
In 2021, the refinery produced 212,000 bpd and its revenues rose by 44 percent to $6.4 billion.
The company said that 64 percent of its income came from sales on the domestic market in Turkey, while the rest was exported to international markets.
Turkey is allowed to have refining capacities of no more than 13 million tonnes per year and SOCAR had already sent an application for this volume, the company official told the Tribune in December. He said that it was planned to stop the refinery for repair work to eliminate bottlenecks and replace some equipment in 2022.
The STAR refinery was initially designed to process up to 28 grades of oil. The $6.3 billion refinery processes Azeri Light, Kerkuk, Urals grades of oil as well as crude from Kazakhstan, Norway, Morocco and Tunisia. In 2020, STAR reduced its purchases of Russia's Urals oil. The decision followed a sharp fall in Russia's seaborne oil exports from Western ports, traders said.
STAR refinery produces 1.6-1.7 million tonnes of naphtha, 1.6 million tonnes of jet fuel, 4.8 million tonnes of very low sulfur diesel fuel, 700,000 tonnes of petroleum coke, 420,000 tonnes of mixed xylene, 480,000 tonnes of reformate and 160,000 tonnes of sulfur per year.
At present, the refinery provides 20-25 percent of Turkey's needs for basic types of petroleum products. The refinery's activities made it possible to provide the Petkim petrochemical complex with raw materials and created conditions for SOCAR to enter the Mediterranean market with its diesel fuel and jet fuel, as well as raw materials for the chemical industry.
The facility supplies feedstock to Petkim to help cut Turkey's dependence on imports of refined oil products. It is designed to boost the country's refining capacity by 25-30 percent.
In Azerbaijan, SOCAR owns and manages the Baku Oil Refinery, which produces 15 different petroleum products, including gasoline, aviation kerosene, diesel fuel, naphta, petroleum coke, and others. The country's sole refinery meets the nation's entire demand for petroleum products and exports 45 percent of its petroleum products.
Last year, SOCAR and Petkim agreed to defer the last payment for Petkim's stake in STAR.
SOCAR's subsidiary in Turkey, SOCAR Turkey Enerji A.S. (STEAS), and Petkim agreed that payment of the last of three $240 million instalments for an 18-percent stake in STAR will be deferred to January 3, 2022. It was initially supposed to be made in June this year.
In 2018, Petkim signed an agreement with SOCAR Turkey to buy out the stake in the STAR refinery, Turkey's third-largest oil refinery. Petkim said the payment was postponed "due to the pandemic and market conditions".
SOCAR's total investment in the Turkish fuel and energy complex has reached $19.5 billion.