Georgia
The speed and pragmatism with which the EU brokered an agreement to end Georgia's recent political crisis deserves praise. The union should take this opportunity to reflect on the role of mediation in its democracy-support strategies, Panchulidze and Youngs write.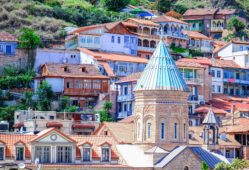 The ex-Soviet country's gross domestic product (GDP) contracted by 4.2 percent on a year-on-year basis in the first quarter of 2021, compared to 1.5 percent growth in the same period last year and 8.3 percent contraction in the first two months of this year.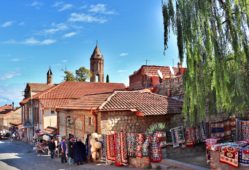 Over the last decade, Georgia has become the post-Soviet region's premier international tourist destination, and a huge part of the country's economy has come to rely on this fact. Over nine million international travelers visited the country in 2019—up from two million in 2010—bringing in – officially – $3 billion in revenue.