Russia
Zakharova: Russia expects a prompt response from the United States to proposals on security guarantees-TASS.RU
Russian Aerospace Forces evacuated almost 1.5 thousand Russians from Kazakhstan-NEWS.RU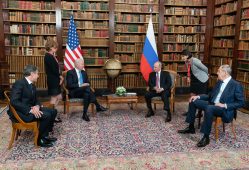 Biden, Putin trade threats in new phone conversation, set stage for formal talks
Putin has said nothing about any new incursion more than seven years after Russia annexed the Crimea peninsula and Moscow proxies took over large chunks of eastern Ukraine – 14,000 people have died in the ensuing conflict.
US believes that progress in negotiations with Russia is possible on both sides-TASS.RU
Putin instructed to submit proposals to combat torture in colonies by June-TASS.RU
Psaki: US will not respond to Russian proposals on security point by point-TASS.RU
Russia will restore the level of oil production by 85% in February-TASS.RU
QR codes and technical inspection: what laws will the State Duma consider in 2022-NEWS.RU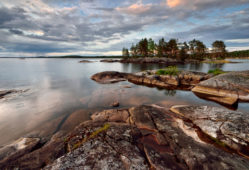 Republic of Karelia: a natural and historic wonder in North-western Russia
The Russian region of Karelia is part of the larger Northern Europe region of the same name, currently split between Russia and Finland. Despite its vast territory, the population of Karelia is small, around 600,000 people.
Memorial Shutdown Seen As Portentous Point Of No Return For Putin's Russia-RFERL.ORG