Ukraine plans to sell three major state outlets in 2022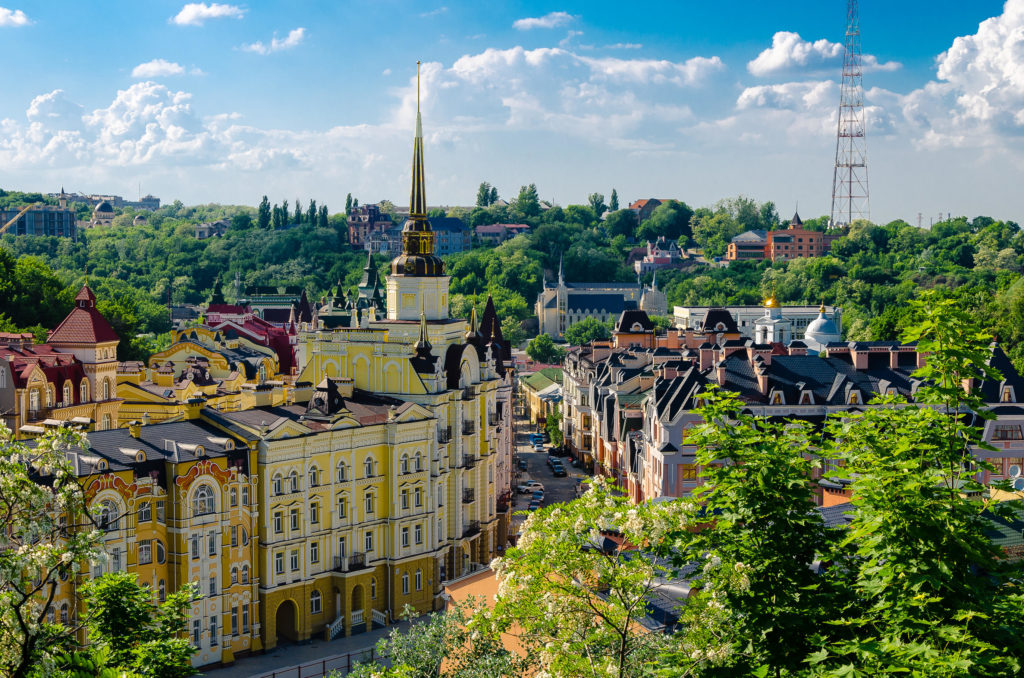 Kyiv, capital of Ukraine (Alamy)
KYIV
Ukraine plans to advance with the privatization of large state-owned enterprises and plans to sell three major outlets in 2022.
The government expects to privatise the United Mining and Chemical Company (OGHC), the Centrenergo, and the Odesa Port Plant, the president's office said.
The privatization of the OGHC was postponed three times in 2021 due to a lack of potential buyers and insufficient availability of time to analyse the company. A starting price of 3.7 billion hryvnias (about $136 million) had been set. Foreign interest has come from companies in the U.S., India, Japan, Australia, Estonia, Turkey, the UAE, Britain and Hong Kong.
In January-October last year, Ukraine's State Property Fund has organised more than 1,500 privatisation auctions, selling off assets for a total sum of more than 2.2 billion hryvnias.
Officials say that the aim of the privatisation process is to create fully transparent and competitive sell-offs and eliminate any notion of the privatisations plagued by corruption in the immediate aftermath of the end of Soviet rule.
HISTORY OF DUBIOUS PRIVATISATIONS
In the most notorious of corrupt privatisations in post-Soviet Ukraine, former President Viktor Yushchenko ordered a new selloff of the Kryvorizhstal steel mill in 2005 – it was bought by Mittal Steel for $4.81 billion, about six-time the original selloff price.
Commentators have long suggested that the principal impediment to privatisation in Ukraine lies in the country's failure to uphold and guarantee fair and transparent auctions.
The government has said it hopes the privatisation of large state-owned companies suspended in 2020 over the COVID pandemic would raise as much as 12 billion hryvnias ($430 million).
Among the sites due to be sold off is the First Kyiv Machine Building Plant – a local landmark popularly known as "Bolshevik" and founded in 1882 – with a proposed starting price of 1.398 billion hryvnias ($52.7 million). The plant has debts of more than 500 million hryvnias that, according to the auction conditions, should be prepared by the owner. In addition, investment in the amount of 57 million hryvnias will be needed for its repair and modernisation.
In addition, the government included on a list of selloffs Turboatom, 75.22 percent of which is state-owned, and the Electrotyazhmash plant. Both companies are based in the city of Kharkiv. Turboatom is the only Ukrainian manufacturer of turbine equipment for hydro, thermal, and nuclear power plants. Electrotyazhmash specialises in the production of powerful hydro generators, turbine generators for thermal power plants and nuclear power plants, electric motors for drives of rolling mills, mine hoists, traction electrical equipment for railway and urban transport.