Ukraine, China sign infrastructure deal after Kyiv drops support for Uighur inquiry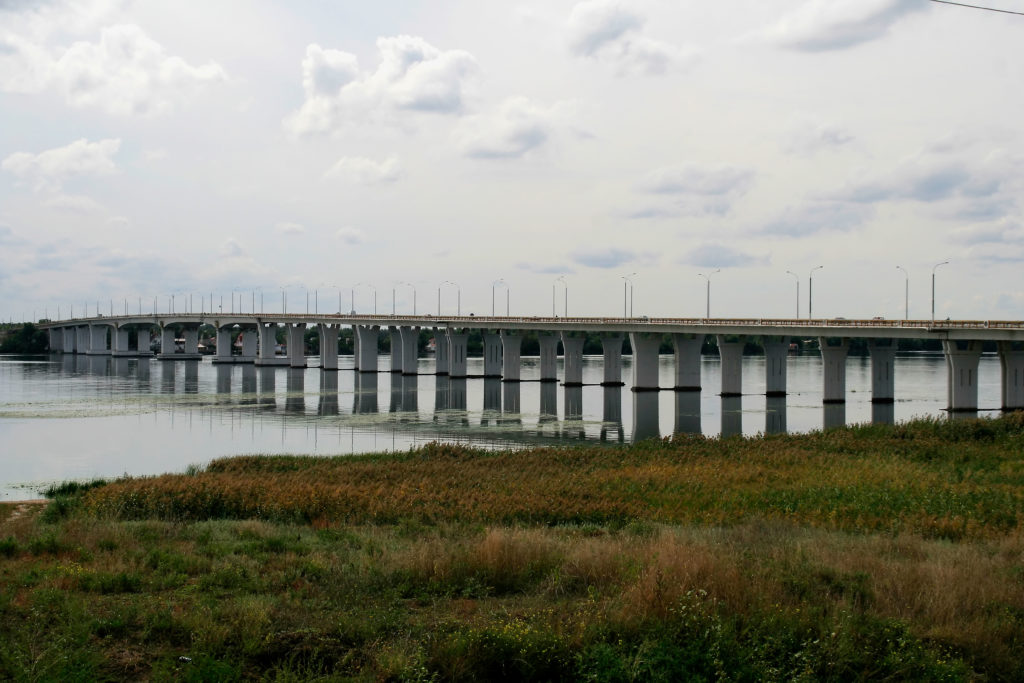 Bridge over the Dnipro River in Kherson (Alamy)
KYIV
Ukraine and China signed a landmark agreement in Beijing last week for China to finance and build bridges, highways and railways, but the deal involved a measure of controversy as it was clinched after Ukraine was reported to have withdrawn its support for an international investigation into the alleged mistreatment of ethnic Uighurs in China's Xinjiang province.
The news site nv.ua said the agreement was signed on 30th June, but was not made public in Ukraine until six days later by Infrastructure Minister Olesksander Kubrakov.
The Ukrainian announcement said priority would be given to projects involving railways, airports, ports, communications and municipal construction.
The countries agreed to encourage cooperation between companies and financial institutions in major construction projects and for governments to provide assistance where required. The agreement further calls for the Chinese government to "bring in funds in favourable conditions as required to carry out infrastructure projects".
A list of projects is to be drawn up at a later date.
Western news agencies quoted diplomats late last month as saying that said China had threatened to halt all supplies of Covid vaccines to Ukraine unless Kyiv withdrew support for a Canadian-sponsored call for an independent investigation into the treatment of Uighurs — including allegations that the Moslem minority was being subject to a campaign of mass incarceration.
The diplomats said Ukraine quietly withdrew its backing for the investigation, but for a time there was no official comment in Kyiv.
"THE TIP OF THE TIP OF THE ICEBERG"
Foreign Minister Dmytro Kuleba later said in an interview that there was more to the incident that met the eye.
"What has been made known in public is not just the tip of the iceberg, but rather the tip of the tip of the iceberg," Kuleba told the liga.net news site.
"The story is not yet over. So I won't go into details. Our job is to find a way out with the most benefit for us and minimal losses….This is a question of a couple of more weeks."
An analyst writing in the Hong Kong South China Morning Post, Li Lifan, said Ukraine was moving towards China because of lack of clarity on its future with the European Union and NATO.
"Ukraine can only embrace China more since both the EU and NATO have not shown much interest in Ukraine joining for now," Li, a senior fellow at the Shanghai Academy of Social Sciences, was quoted as saying.
"China aims to have more high-quality overseas investment projects in this first year of the five-year plan, while Ukraine needs more infrastructure investment to support its economic development as well as the Chinese market to export its food."
In the last two years, China has become Ukraine's largest single nation trading partner. The Morning Post quoted Chinese commerce ministry data as saying that companies have signed new engineering contracts in Ukraine worth more than $2 billion for each of the last two years,
Yang Jin, an expert on Russian affairs from the Chinese Academy of Social Sciences, told the morning Post that Ukraine was trying to "find a balance between China, Russia and the United States. So now it's seeking closer ties with China and that attracts attention from the U.S."