Ukraine, UAE Sign $1 Billion Arms Co-operation Agreement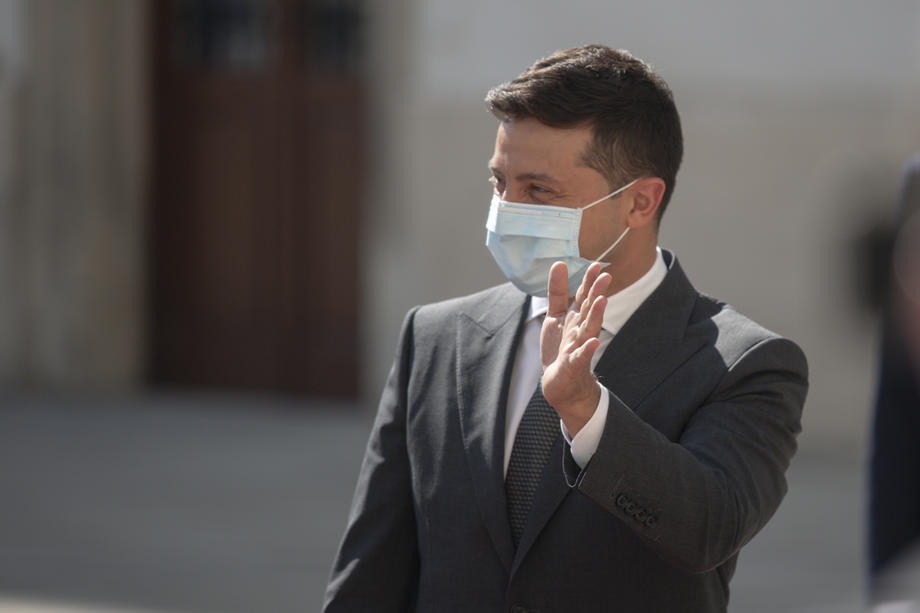 Photo by CHRISTIAN BRUNA/EPA-EFE
Ukraine and the United Arab Emirates on February 14 signed an agreement to dramatically boost arms cooperation. The $1 billion agreement was signed in Dubai during a visit by the Ukrainian President, Volodymyr Zelensky.
The agreements between the major Ukrainian weapons conglomerate and several key UAE arms firms comes amid the continuing conflict in Ukraine with Russian-backed and armed separatists in the Donbass region. Russia has effectively annexed parts of that region and cordoned it off from the rest of Ukraine. Ukraine has long sought to increase it military capabilities.
UAE firms are acknowledged leader in cyber defense, long-range missile technology, and electronic warfare. Sunni-dominated UAE is a traditional ally of Saudi Arabia, and thus a proxy in the war in Yemen, as well as being a rival of Shiite Iran.
UAE firms play an outsized role in military technologies, given the country's small population.
Ukraine, dating to Soviet times, specialized in designing rocket engine technology for the USSR's military and space programs, including rocket engine delivery systems for nuclear missile systems.
The agreement comes as the UAE last week successfully put into orbit its Hope orbiter around Mars, the first extra-planetary satellite from an Arab country.
The main UAE company involved is state-defence conglomerate EDGE Group.
"Signing this tri-party agreement demonstrates our intent to cooperate with leading international companies within the defence industry," EDGE Group Chief Executive Faisal Al Bannai said in a statement. "We are excited about the opportunities that present themselves for the UAE and Ukraine to collaborate, exchange, and mutually benefit from one another's military and technical capabilities."