Ukraine's economy expands further in July-September as industry grows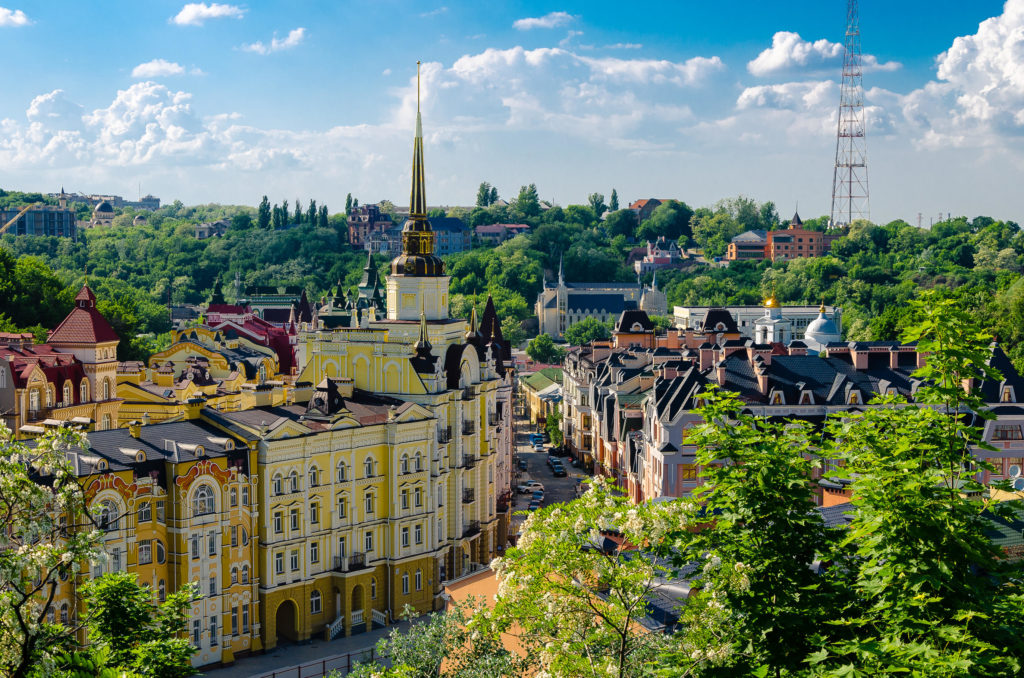 Kyiv, capital of Ukraine (Alamy)
KYIV
Ukraine's economy continued to expand in the third quarter of this year, backed by the growth in the industry due to favourable conditions on foreign commodity markets.
The country's gross domestic product (GDP) grew by 2.7 percent year-on-year in July-September and by 1.5 percent compared to the previous quarter, the State Statistics Service said. In the third quarter of 2020, the economy contracted by 3.5 percent.
Ukraine's GDP first grew by 5.7 percent year-on-year in the second quarter, reversing five consecutive quarters of negative growth linked to the imposition of restrictions owing to COVID-19.
Earlier this month, Ukraine downgraded its forecast for economic growth this year and the next as economic activity, though starting to show signs of recovery from the COVID-19 pandemic, continues to be hampered by public health restrictions, the slowdown in investment and high energy costs.
GDP is now projected to grow 3.4 percent this year instead of the 4.1 percent that was expected in April. Economic growth in 2022 is projected at 3.6 percent instead of 3.7 percent, according to Economy Ministry.
The country's central bank predicted 3 percent GDP growth instead of 3.8 percent projected in April and initially forecast 4.2 percent.
The bank said the revision was caused by poor economic results of the first half of the year, quarantine restrictions, the high cost of energy and the shortage of goods and components worldwide.
In July, Ukraine's government cut its forecast for GDP growth to 4.1 percent from 4.6 percent in 2021 and to 3.8 percent from 4.3 percent in 2022. The economy grew by 6 percent year-on-year in the second quarter, reversing five consecutive quarters of negative growth linked to the pandemic.
Government officials said in March that GDP growth could reach 5.1 percent this year, adding that sustained annual growth of 1-2 percent required additional investments in the economy of at least $3 billion. In 2020, Ukraine's economy contracted by 4.2 percent.
International economists have also predicted Ukraine's recovery will gather pace. The World Bank raised its growth forecast for Ukraine this year to 3.8 percent and to 3.5 percent in 2022. The International Monetary Fund (IMF) projects Ukraine's growth this year at 3.5 percent. The new figure, published in the Fund's World Economic Outlook in October, also forecasts 3.6 percent growth for 2022.
In October, Ukraine and the IMF reached a preliminary "staff-level" agreement after months of tortuous negotiations on resuming disbursements of a standby arrangement and a new disbursement of about $700 million has been approved.