Ukraine's economy may contract 35% in 2022-IMF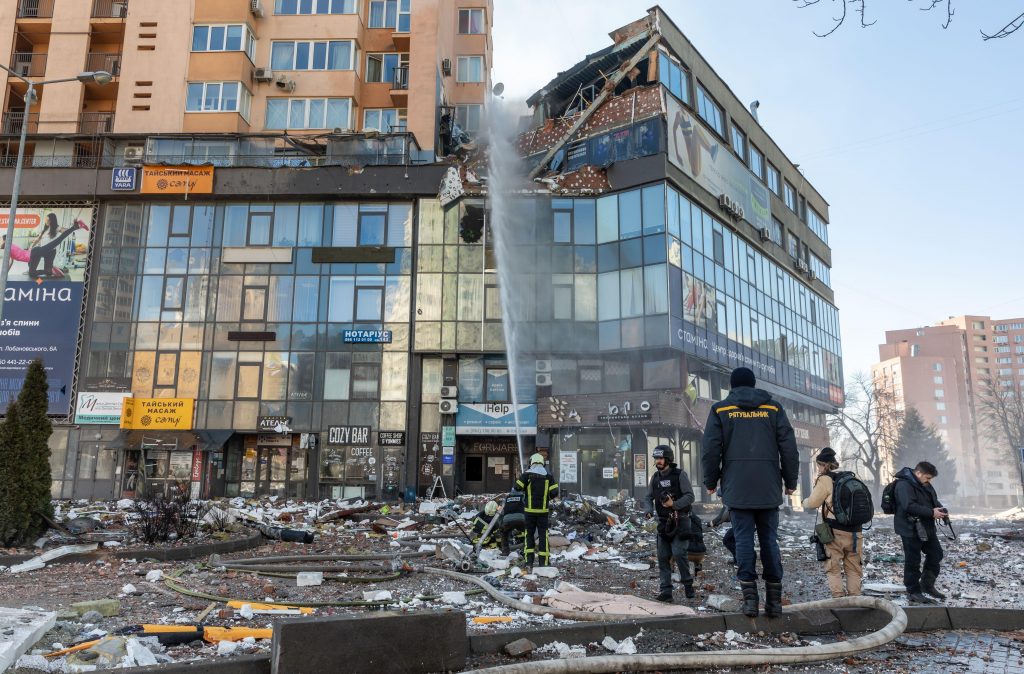 Alamy
Ukraine's war-ravaged economy could shrink by up to 35 percent this year if Russia's invasion becomes a protracted conflict, the International Monetary Fund (IMF) said.
Russia launched its long-feared attack on Ukraine, striking major cities and strategic sites over a wide geographical area in an operation described by Kremlin leader Vladimir Putin as a swoop to "demilitarise and denazify" but not to occupy its ex-Soviet neighbour.
In an initial assessment a week ago, the IMF said the loss of life, damage to critical infrastructure, trade disruption, and an outflow of refugees would lead to the gross domestic product falling by a minimum of 10 percent in 2022.
Based on similar military conflicts in the last decade, the IMF has a methodology for calculation based on previous losses, according to which Ukraine might lose between 25 percent and 35 percent of their gross domestic product (GDP), but this is based on the current situation and the dynamics of the last few days, when the highest shelling intensity has not been observed.
Fitch rating agency said that Russia's invasion of Ukraine and the resulting sanctions present growth and fiscal challenges for eurozone sovereigns, Fitch Ratings says. Their combined impact and the design of policy responses will be important in assessing the sovereign credit impact.
"Like the pandemic, the war is an external shock that will be felt across the bloc and its impact will vary, for example with dependency on Russian gas, or trade linkages. The fiscal impact will reflect policy responses and how far their costs might be mutualised at the European level," the agency said in a report.
The energy market is the main macroeconomic transmission channel via higher prices. Russia accounted for 38 percent of the EU natural gas imports and 23 percent of oil imports in 2020.
The growth hit depends on the scale of disruption, including through energy availability and prices. Disruption would be significantly greater should energy be rationed, while the invasion could prolong supply-chain disruptions, Fitch said.