Ukraine's Ukrenergo reports $100 mln in losses in January-September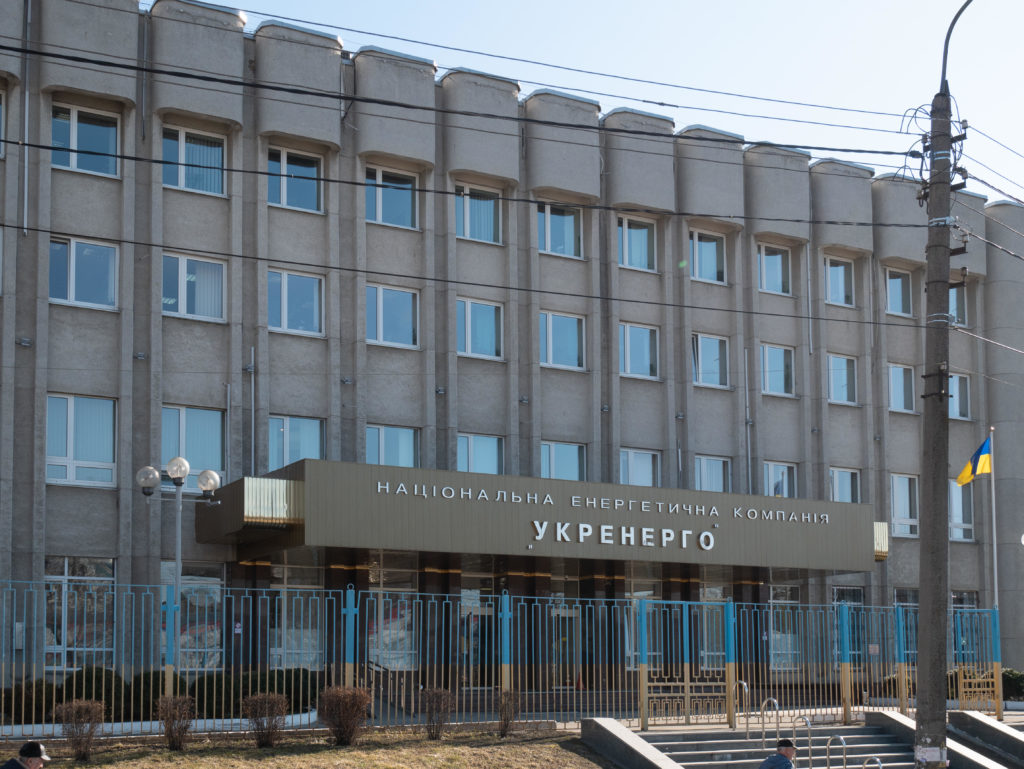 Ukrenergo office (Alamy)
KYIV
Ukraine's state-run electricity grid operator Ukrenergo has reported losses of 2.7 billion hryvnias ($100 million) in January-September this year.
The company said that it suffered losses of 3 billion hryvnias in the third quarter of this year after a profit of 306.7 million hryvnias in the first half of the year due to the seasonal increase in the generation of renewable energy sources. Ukrenergo has 77 billion hryvnias of debt obligations as of September 2021.
In November, the company issued a debut 5-year Green and Sustainability-linked Eurobond for $825 million at 6.875 percent to raise funds to pay off a debt to green energy producers.
The debt to renewable energy producers has been piling up since last year amid a declining economy, when the government said that it was not able to pay the high tariffs which had been introduced several years ago to stimulate the construction of solar and wind farms, Reuters reported.
As part of the issuance, the order book was oversubscribed almost three times, indicating strong interest from international investors in Ukrenergo's inaugural Eurobond.
Ukrenergo's Eurobond is the largest debut international bond offering ever done by a Ukrainian non-sovereign issuer as well as the largest green Eurobond so far out of Ukraine and the CIS region. In addition, the Eurobond represents the first Green and Sustainability-linked instrument from a Ukrainian issuer and is one of only a few instruments combining green and sustainability-linked elements issued in international capital markets globally.
The Eurobond is irrevocably and unconditionally guaranteed by the state of Ukraine. The issuance was rated in line with Ukraine's sovereign rating by Moody's and Fitch.
Ukrenergo said that an amount equal to the net proceeds from the transaction would be used to finance or re-finance eligible green projects, as described in Ukrenergo's Green and Sustainability-Linked Bond Framework. The amount will be used by Ukrenergo for the repayment of debt owed to the guaranteed buyer, the state-owned purchaser of renewable electricity, with any remaining proceeds after repayment of the debt owed to the guaranteed buyer used to finance or re-finance other eligible green projects.
In 2020, Ukrenergo registered losses of 27.5 billion hryvnias, compared to a profit of 1.86 billion hryvnias in 2019.
Since new electricity market rules came into place in July 2019, guaranteed buyer's debts to renewable energy producers have been a running problem for the Ukrainian government and a major cause of concern for investors, who are unhappy with the state's failure to pay the funds it contractually owes.
At the end of 2019, Ukraine invested almost $10 billion in renewable energy, with $6.2 billion being invested in 2018-2019, making it one of the top five sectors for investment in the economy. This enabled Ukraine to increase its power generation from renewables to 6.8 gigawatts at the end of 2019 compared to 999 megawatts at the end of 2015, with solar plants showing the biggest increase.
In April, Ukraine's Environment and Natural Resources Ministry presented a draft of the second nationally determined contribution of Ukraine to the Paris Agreement, setting out its relevant objectives. The document proposes to reduce greenhouse gas emissions in Ukraine by 65 percent ​​by 2030 compared to 1990 and recommends that the number of coal-fired power plants and closed coal mines should be reduced. In addition, the document predicts a 30 percent increase in heat production through the use of biofuels.
Greener energy provision, though it requires high initial investment outlays, will also in time generate significant savings. By 2030, the increased use of renewable energy should reduce Ukraine's overall energy system costs, the International Renewable Energy Agency (IRENA) said in a report.