Uzbekistan implements new project to produce 1.2 billion cubic metres of gas annually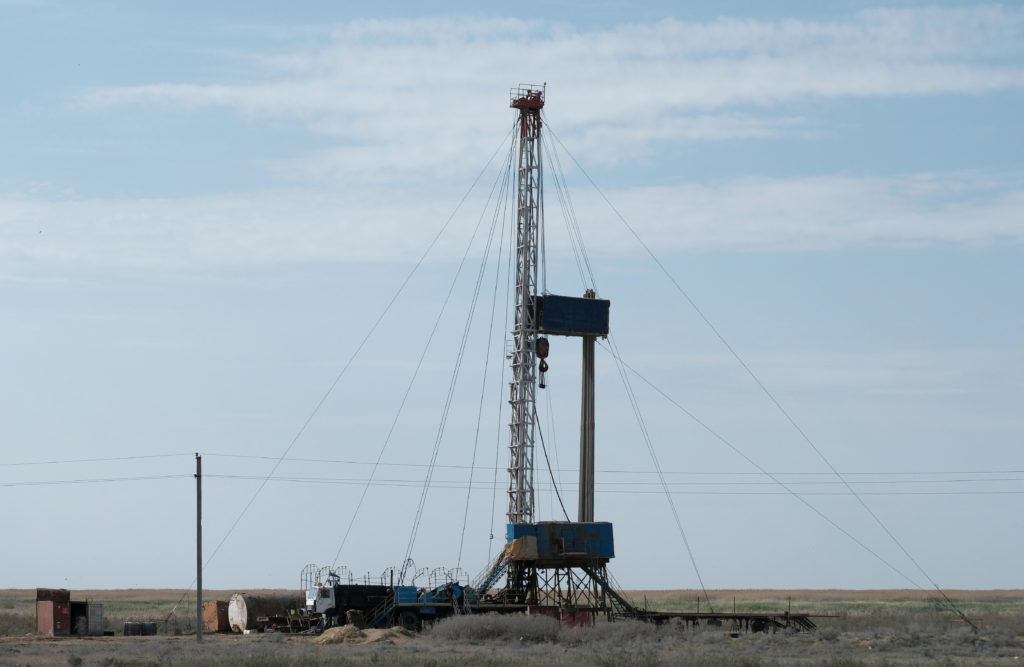 Natural gas drilling rig on the dry seabed of the Aral Sea in Uzbekistan (Alamy)
TASHKENT
Uzbekistan's state-owned oil and gas company Uzbekneftegaz is implementing several projects to be put into operation by the end of this year to produce 1.2 billion cubic metres (bcm) of gas and 32,200 tonnes of gas condensate annually.
The projects with a total cost of $701 million are being implemented by Natural Gas-Stream, a joint venture of the Uzbekneftegaz and a German company Gas Project Development Central Asia (GDP). GDP focuses on the development and financing of Central Asian natural gas extraction projects and on the marketing of natural gas output in export markets. GDP has a production sharing agreement with Uzbekneftegaz and a consortium of Russian provider ZAO Zarubezhneftegaz for natural gas production in Shakhpakhty, Uzbekistan.
According to the state energy firm, drilling work has been completed on 27 wells and field seismic surveys have been carried out with 3D CDPM on an area of 600 square km in the Ustyurt region Karakalpakstan.
In particular, in Akchalak and Chandir group of gas fields infrastructure works have been carried out, including laying new gas pipelines, equipping wells, building roads and communication systems, as well as a gas metering unit at the Urga field to supply gas to the Bukhara-Ural gas pipeline, the company said.
Uzbekistan, which faces gas and electricity shortages in winter seasons, has been reforming its energy sector since 2019 to increase efficiency and attract foreign investments.
Earlier this month Uzbekistan's Energy Ministry said that introducing market relations in the energy sector would create conditions for competition, which would make it possible to increase the efficiency of production, transportation, processing, and to ensure uninterrupted supply of natural gas to consumers.
"In addition, it will make possible to attract investors to the implementation of projects who have not only funds but also modern technologies and experience," the ministry said.
According to the country's energy concept, Uzbekistan plans to produce up to 66.1 bcm of gas by 2030, while gas consumption by domestic customers is expected to reach 56.5 bcm.
The concept prioritises deep processing of natural gas to produce added-value products rather than exporting it as a raw material.