Uzbekistan plans to produce 54 billion cubic meters of gas in 2021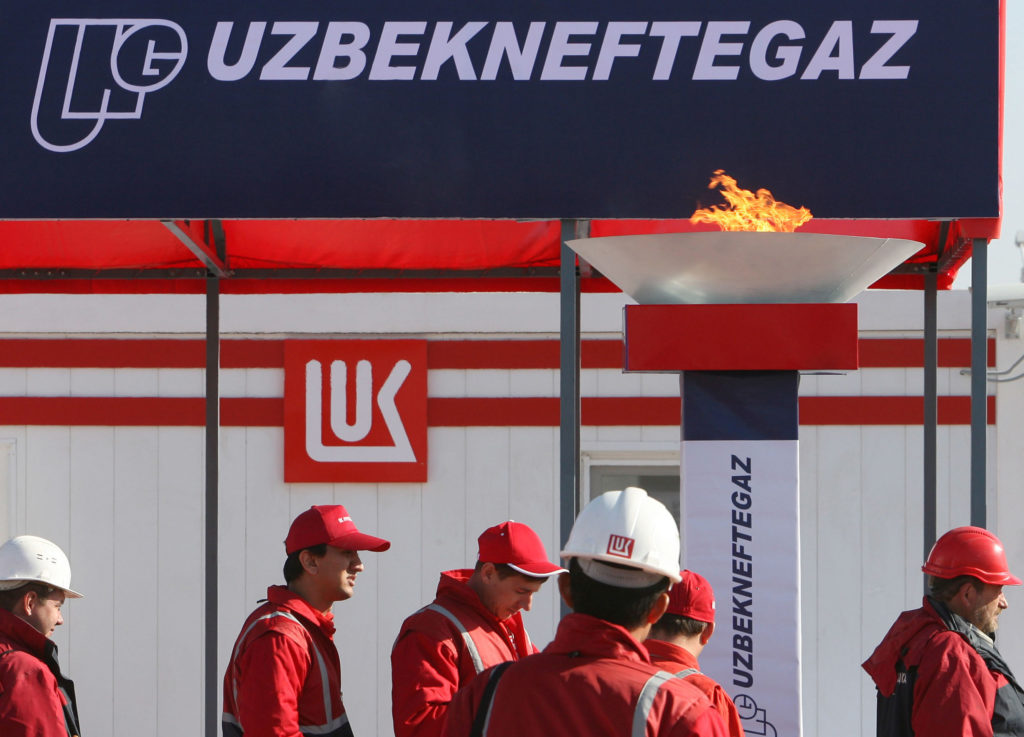 Alamy
TASHKENT
Uzbekistan plans to produce 53.8 billion cubic meters (bcm) of gas by the end of this year amid energy shortages during cold winter days in the populous Central Asian nation.
Uzbekistan's state-owned Uzbekneftegaz company is set to produce the most of the gas, 34.1 bcm (64.3 percent), while the largest investor in the country, Russia's Lukoil is expected to produce 13.8 bcm (25.7 percent), and the South Korean joint venture Uz-Kor Gas Chemical is to deliver 2.1 bcm of gas (3.9 percent).
The details were unveiled during the meeting where President Shavkat Mirziyoyev has criticized the government for failing to deliver results in the energy sector.
Once being an exporter of gas, Uzbekistan this year has imported 917 million cubic meters of gas, the reports said.
In January-June 2021 production of natural gas increased by 4.7 percent year-on-year to 26.308 bcm.
During the reporting period, oil production decreased by 2.2 percent – to 350,000 tonnes, while production of gas condensate increased by 0.1 percent and reached 672,300 tonnes.
According to Uzbek State Statistics Committee, gas production in Uzbekistan in 2020 decreased by 10.8 bcm, or 17.8 percent compared to the previous year – to 49.7 bcm from 60.5 bcm.
Last year, Uzbekistan cut natural gas exports, which mostly go to China, because of domestic energy shortages. The country also exports gas to Russia, Kazakhstan and other Central Asian countries.
Exports to China fell sharply in 2020 due to economic disruptions caused by the novel coronavirus pandemic, and shipments to Russia were suspended altogether with no subsequent reports of their resumption.
Still, many Uzbek households have faced gas and power shortages in December and public discontent drew the attention of President Mirziyoyev who ordered domestic supplies to be prioritised over exports.
Separately, Uzbekistan will launch its first gas-to-liquids (GTL) plant in the fourth quarter of 2021, the owner Uzbekneftegaz said last month, helping the Central Asia nation reduce its reliance on oil product imports, Reuters reported.
The $3.6 billion plant will mean the country can use its large natural gas reserves to make diesel and other fuels.
The plant was nearing completion and would start-up in the fourth quarter, Uzbekneftegaz said.
The plant would refine 3.6 bcm of gas a year and produce about 1.5 million tonnes of fuel, it said.
Uzbekneftegaz GTL plans to produce annually about 307,000 of jet fuel, 724,000 of synthetic diesel, 437,000 tonnes of synthetic naphtha and 53,000 tonnes of LPG, the company said.