Uzbekistan, Turkmenistan to increase trade turnover to $1 billion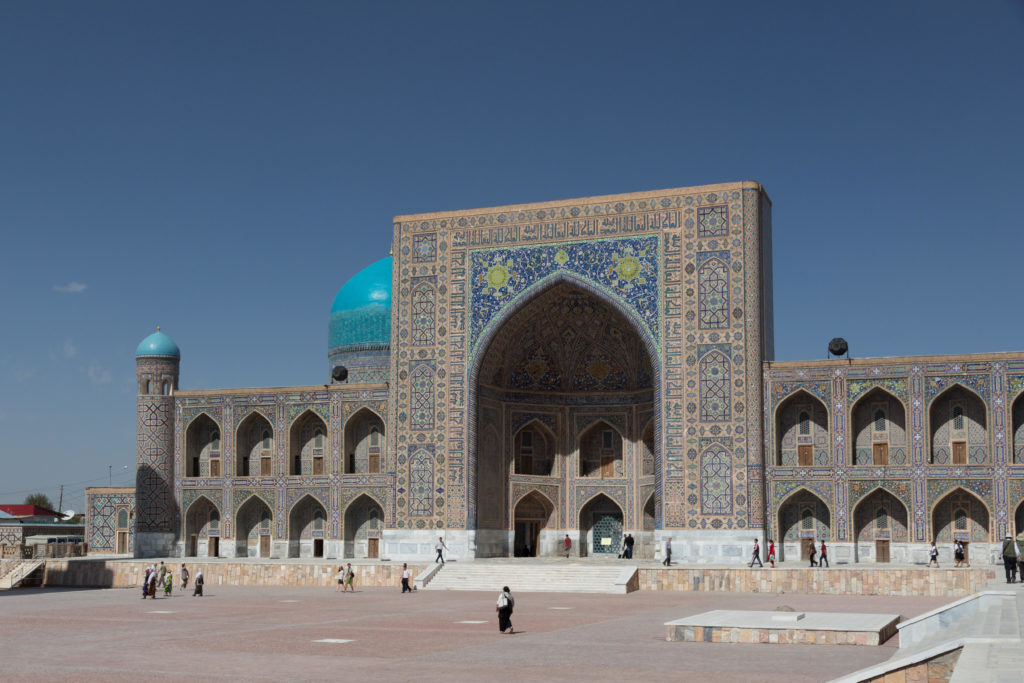 Samarkand, Uzbekistan (Alamy)
TASHKENT
Uzbekistan and Turkmenistan have agreed to increase their trade turnover to $1 billion and create a border trade zone between the two Central Asian neighbours.
The agreement was reached during a recent meeting of the bilateral intergovernmental commission held in Tashkent, where officials from the two countries discussed cooperation in industries, trade, agriculture as well as joint investment projects and the creation of continuous value chains.
Operation of transport corridors, including the resumption of flights between the two countries, provision of mutual tariff preferences and prospects of using the Turkmenbashi seaport as well as cooperation in energy and petrochemical sectors were also discussed.
"An agreement was reached to intensify the development of new joint projects to create agro-industrial complexes, textile, leather and footwear industries, production of cars, electrical appliances and building materials," Uzbekistan's Investment and Foreign Trade Ministry said.
Currently, 160 enterprises with the participation of Turkmen capital operate in Uzbekistan, and the volume of trade between the two countries in the first half of this year increased by 20 percent compared to the same period last year.
The delegations reached an agreement to develop and adopt a road map for the implementation of industrial cooperation, which includes specific projects. They have also agreed to accelerate the approval of the draft agreement on the establishment and regulation of the activities of the Uzbek-Turkmen border trade zone.
In May, Uzbekistan and Turkmenistan reached a "breakthrough" agreement on the joint management of water resources from the Amu Darya river, moving closer to resolving a longstanding dispute between the two Central Asian countries, as well as others in the region.
Both countries use water from the Amu Darya river, which rises in the Pamir mountains of Tajikistan and feeds countries in Central Asia and Afghanistan.
Uzbekistan and Turkmenistan also signed an agreement on paid land use.
Disputes over water use increased after the collapse of the Soviet Union as countries of the region failed to create an efficient regional approach to replace Soviet-era systems of water management.
Uzbekistan, Turkmenistan as well as Kazakhstan all need increasing amounts of water to meet the needs of their growing populations and their agricultural. Economically weaker Kyrgyzstan and Tajikistan are seeking more control for hydropower and irrigation.