West seeks explanation of Russia forces buildup in Ukraine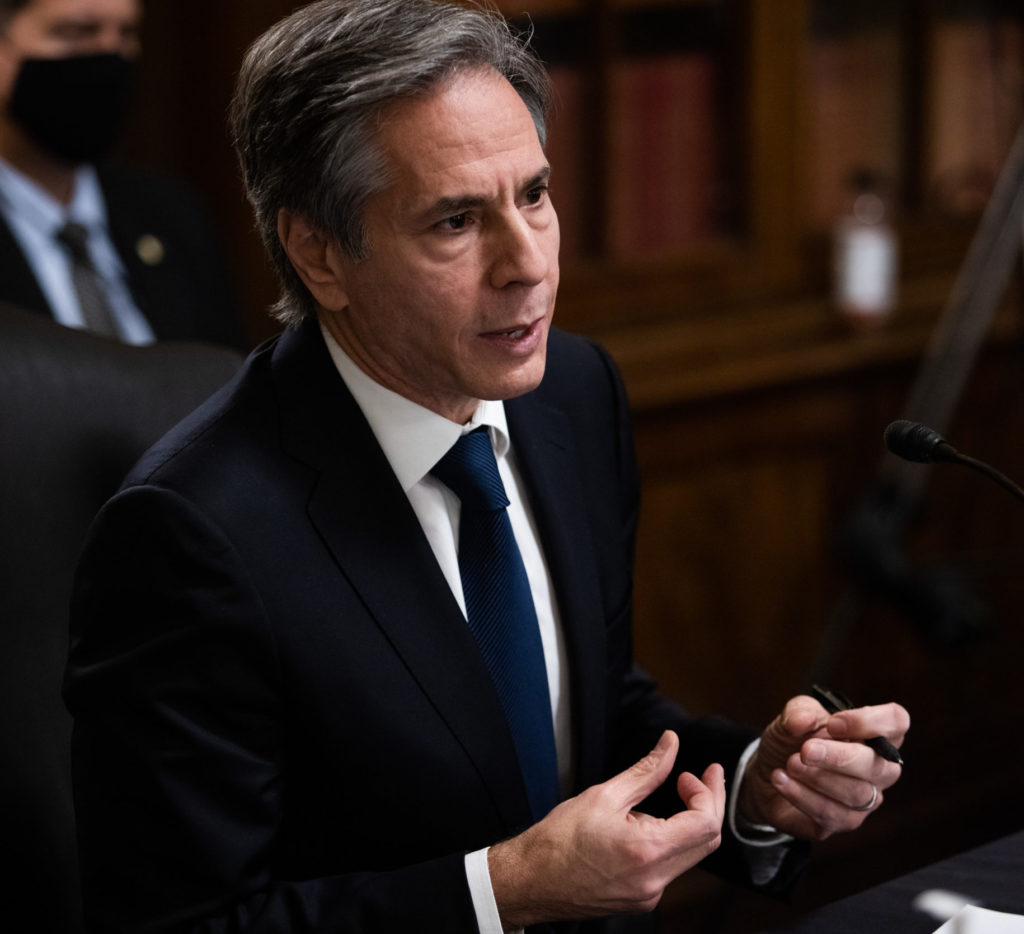 U.S. Secretary of State Antony Blinken (EPA)
Western countries sought explanations from Russia on the buildup of its forces along the border with Ukraine after Moscow stayed away from a meeting hosted by the Organisation of Security and Cooperation in Europe meeting intended to ease tension in the area.
Russia has massed troops and military hardware adjacent to areas in eastern Ukraine proclaimed as two "people's republics" seven years after they were seized and controlled by separatists seen as Moscow proxies. Russia says its troop movements are routine, describes the conflict in eastern Ukraine as a civil war and has told Kyiv to talk with the separatists.
More than 13,000 have died since, with an upsurge in fighting in recent weeks.
U.S. Secretary of State Antony Blinken told a television interview on Sunday there would be "consequences" if Russia acted "recklessly or aggressively" towards Ukraine, amid rising alarm over a Russian troop build-up on the border of the former Soviet republic.
"I have to tell you I have real concerns about Russia's actions on the borders of Ukraine," Blinken told NBC's "Meet the Press." "That's why we're in very close contact, in close coordination, with our allies and partners in Europe. All of us share that concern."
British Foreign Secretary Dominic Raab said London and Washington "firmly oppose Russia's campaign to destabilise Ukraine" and called on Russia to de-escalate the situation.
The Kremlin says its troop movements are strictly an internal issue and pose no threat.
Kremlin spokesman Dmitry Peskov said on Sunday that "nobody is planning to move toward war". But Moscow, he said, "will not remain indifferent" to the interests of Russian-speakers in eastern Ukraine – an argument it invokes to underpin involvement in separatist statelets in other ex-Soviet states, like Georgia.
Russian no-show in Vienna
Russia was a no-show at a meeting staged on Saturday after France and Germany – members of the "Normandy group" seeking a solution to the conflict in Ukraine — described "increasing concern" at the situation in the region and expressed support for Kyiv.
"We regret that Russia did not avail itself of this opportunity to address concerns and reduce risks," the U.S. Mission to the OSCE said in a tweet.
German Defense Minister Annegret Kramp-Karrenbauer said:  "If Russia has nothing to hide, it could easily explain which troops are being moved where and to what goal."
Turkish President Recep Tayyip said recent developments were "worrying".
"We believe that the current crisis can be solved with peaceful and diplomatic means on the basis of the integrity of Ukraine and international law," Erdogan said after meeting Ukrainian President Volodymyr Zelensky in Istanbul on Saturday.
Zelensky has toughened his position after coming to power in 2019 on pledges that he could halt the fighting "by just stopping the shooting". He made a symbolic visit last week to the front lines of areas in eastern Ukraine which have remained under government control. About 7 percent of two eastern regions are in separatist hands.
Ukraine's foreign ministry said "more and more countries has expressed their decisive support for Ukraine's territorial integrity" in conversations with senior officials in 16 countries over the past week and a half.