South Caucasus, Central Asia Set for Recovery in 2021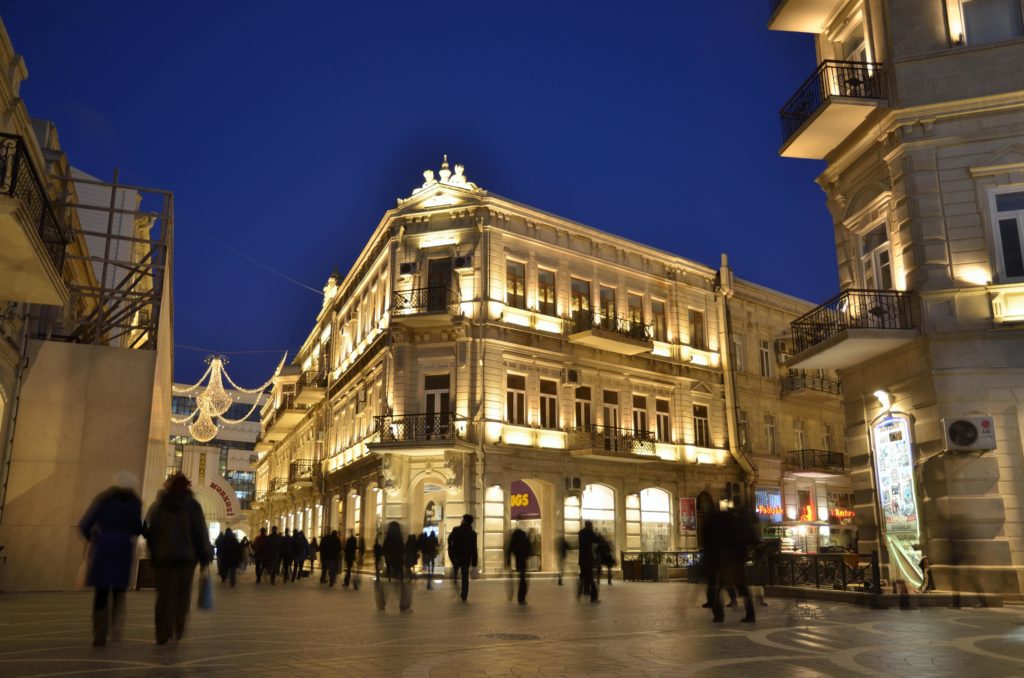 World Bank official website
The World Bank expects economic recovery in the countries of the South Caucasus region and Central Asia in 2021 and its further acceleration in 2022.
The Bank said in its economic outlook report that after suffering the sharpest collapse among the ECA subregions in 2020 amid armed conflict and high COVID-19 infection and fatality rates, growth in the South Caucasus subregion is projected to rise to 3.1 percent in 2021 and to accelerate to 4.2 percent in 2022.
"The recovery at the start of 2021 remains muted, however, reflecting subdued domestic demand due to the pandemic, as well as an escalation in domestic political tensions (Armenia) and continued weakness in transport and tourism (Georgia)," it said in the report published on Wednesday.
In Central Asia, growth is expected to recover to 3.7 percent in 2021 and to 4.1 percent in 2022—well below historical averages, with per capita income anticipated to remain 6.4 percent below pre-pandemic projections by 2022, the World Bank said.
Below are main forecasts by countries:
ARMENIA
GDP growth is projected to recover partially in 2021 (to 3.4 percent) and more strongly in 2022 (4.3 percent). The recovery will be slow; the economy is unlikely to return to pre-COVID output levels until
2023.
AZERBAIJAN
Azerbaijan's economic recovery is expected to be gradual, with output returning to pre-COVID-19 levels only by the end of 2022. The early launch of Azerbaijan's vaccination initiative and significantly higher public post-conflict reconstruction spending suggest that the recovery may materialize faster than previously anticipated.
GDP growth is projected at 2.8 percent and 3.9 percent in 2022. In 2021, an acceleration of domestic demand will support economic growth, but this will be conditional on an improved health situation and increased public spending. Higher oil prices are forecast to narrow fiscal deficit and help current account return to surplus.
Beyond 2021, without major structural reforms, the pace of the economic revival is likely to be moderate owing to a protracted recovery in oil output and anticipated fiscal tightening (amid rising fiscal pressures).
GEORGIA
Georgia's economy is projected to recover in 2021, growing by 4 percent, with the key baseline assumption that there are no further severe waves of COVID-19 infections that necessitate additional lockdowns and ongoing political impasse is resolved. The recovery will be supported by fiscal stimulus in the form of accelerated capital spending, tax deferrals, accelerated VAT refunds, and targeted support
for the most affected businesses, as well as higher social spending.
Under a baseline scenario in which no third wave of infections materialises and a significant share of the population is vaccinated by 2022, economic growth could recover to 5.0 percent in 2022 and 2023.
KAZAKHSTAN
Economic growth is expected to rebound in 2021, driven by resumption of domestic activity, recovery in global demand for oil, continued fiscal support measures, and a successful national inoculation against the COVID-19 virus.
With the continued pace of recovery, the economy is expected to grow within 3.0-4.0 percent range in 2021 and 3.5 percent in 2022.
UZBEKISTAN
GDP growth is projected to recover to 4.8 percent in 2021. However, this forecast is subject to uncertainty surrounding the global recovery and the potential pace of the country's COVID-19 vaccination campaign.
A gradual resumption of trade and investment flows, a bountiful agricultural harvest, a recovery of remittances, and vaccine distribution will support the recovery and spur further reductions in
poverty and unemployment.
Stronger GDP growth of 5.5 percent is projected in 2022 as vaccination efforts accelerate and global disruptions ease further.
In Kyrgyzstan GDP is expected to grow by 3.8 percent in 2021 and 4.3 percent in 2022. In Tajikistan – 5.0 percent in 2021 and 5.7 percent in 2022.