World Bank raises forecast for South Caucasus and Central Asia economic recovery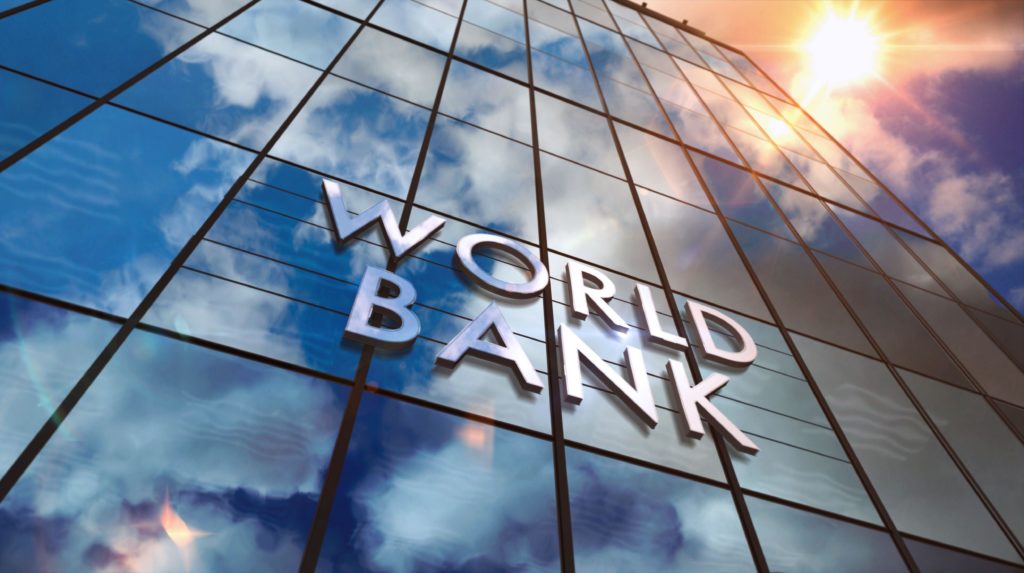 Alamy
(Read the full report on worldbank.org)
The World Bank revised up its outlook for the economies of the South Caucasus and Central Asia in 2021, predicting that growth would be stronger than it initially expected, and forecast further acceleration next year.
"Economic activity in the emerging and developing countries of Europe and Central Asia (ECA) is expected to grow 5.5 percent in 2021, higher than initially projected due to a stronger-than-anticipated recovery in external demand in the first half of the year, as well as strengthening domestic demand due to vaccinations and support packages," it said in its most recent Economic Outlook Report, published four months after its previous forecasts.
In June, the World Bank projected the economic growth in the region at 3.9 percent.
The bank said that the pace of recovery in 2022 was forecast to be 3.4 percent, as external demand and commodity prices further stabilize, global growth plateaus, and macroeconomic policy support is withdrawn.
"The outlook remains highly uncertain given the continuation of the pandemic, unequal vaccine access, and vaccine hesitancy," it added.
"The regional recovery remains vulnerable to financial stress, which could be triggered by an abrupt tightening of external financing conditions or a sharp rise in policy uncertainty and geopolitical tensions."
According to the World Bank, output in the South Caucasus is projected to rebound sharply in 2021, expanding 5.8 percent, with activity boosted by the recovery in consumption and a strong pick-up in exports.
In Azerbaijan, growth is expected to be further supported by energy production aided by an increase in OPEC+ production quotas.
The recovery is projected to edge down to 3.9 percent in 2022, as macroeconomic support continues to be removed.
The bank said that the current forecast was predicated on political stability and reduction of geopolitical tensions, limited further rounds of pandemic-related restrictions supported by progress on COVID-19 vaccination, and a recovery in tourism alongside improving consumer and business confidence.
"Nevertheless, the recovery in the South Caucasus remains constrained, owing to heightened domestic political tensions and stability risks, as well as tighter monetary policy," it said.
In Central Asia, growth is forecast to recover to 4.3 percent in both 2021 and 2022—well below historical averages amid ongoing pandemic challenges.
"Nevertheless, firming investment should help support activity over the forecast horizon," the World Bank said.
In Uzbekistan, growth should continue to benefit from the implementation of an ambitious reform agenda, which progressed throughout the pandemic despite formidable headwinds. Higher inflation prompted increases in key policy interest rates in Kazakhstan, the Kyrgyz Republic, and Tajikistan.
The medium- to longer-term outlook in Central Asia could be dampened by stability concerns in neighbouring countries, including Afghanistan amid heightened security risks and uncertainty regarding the influx of migrant refugees.
The outlook also faces challenges due to rising policy uncertainty, particularly in the Kyrgyz Republic, following political tensions and social unrest. Political tensions have also increased within Central Asia amid conflict over a border dispute between the Kyrgyz Republic and Tajikistan.
Below are the main forecasts by country:
ARMENIA
GDP growth is projected to recover in 2021 to 6.1 percent and 4.8 percent in 2022.
AZERBAIJAN
Azerbaijan's economic growth is projected at 5.0 percent and 3.1 percent in 2022.
BELARUS
GDP is projected to grow by 1.2 percent in 3032 and to contract by 2.8 percent in 2022.
GEORGIA
Georgia's economy is projected to recover in 2021, growing by 8.0 percent and 5.5 percent in 2022.
KAZAKHSTAN
Economic growth is expected to rebound in 2021 – the economy is expected to grow 3.5 percent followed by 3.7 percent growth in 2022.
KYRGYZSTAN
GDP is projected to grow by 2.3 percent in 2021 and 4.7 percent in 2022.
MOLDOVA
The economy is projected to recover in 2021, growing by 6.8 percent and 3.9 percent in 2022.
TAJIKISTAN
GDP is projected to grow by 6.0 percent in 2021 and 5.0 percent in 2022.
UKRAINE
Ukraine's economy is expected to expand by 3.8 percent this year and 3.5 percent in 2022.
UZBEKISTAN
GDP growth is projected to recover to 6.2 percent in 2021 and to grow by 5.6 percent next year.