World Bank raises forecast for South Caucasus and Central Asia recovery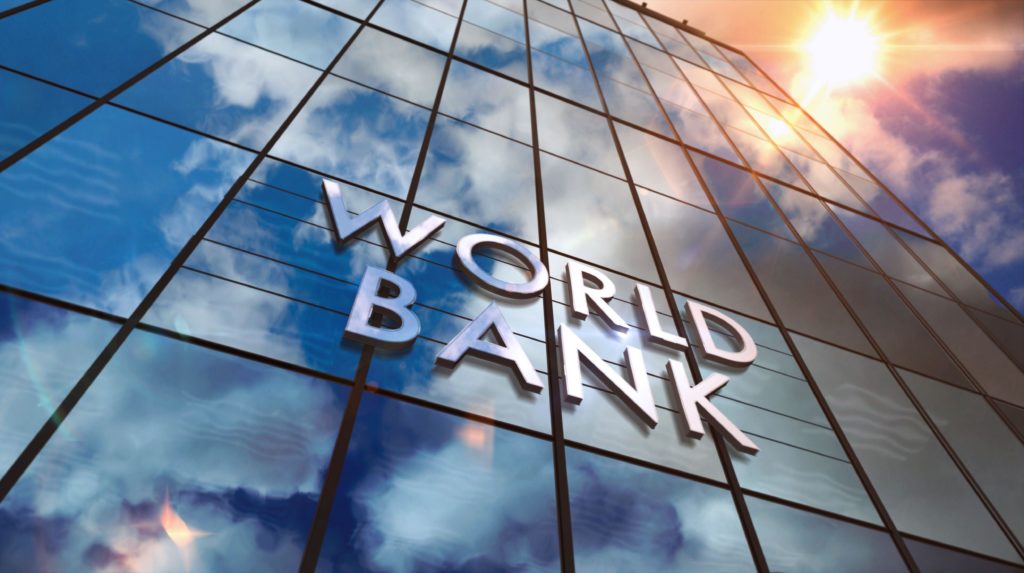 Alamy
(Read the full report on worldbank.org)
The World Bank revised up its outlook for the economies of the South Caucasus and Central Asia in 2021, predicting that growth would be stronger than it initially expected, and forecast further acceleration next year.
"Europe and Central Asia's economy is forecast to expand 3.9 percent in 2021, stronger than previously projected partly owing to a more robust than anticipated recovery in the neighbouring euro area," it said in its most recent Economic Outlook Report, published two months after its previous forecasts.
The South Caucasus is expected to return to positive growth, after armed conflict between Armenia and Azerbaijan led it to suffer the sharpest collapse in output among the subregions of Europe and Central Asia, the World Bank said. Its economy is set to expand 3.6 percent in 2021, accelerating to 4.2 percent in 2022, the report showed.
The World Bank said that the recovery in early 2021 was still muted, reflecting subdued domestic demand due to the COVID-19 pandemic, as well as an escalation in domestic political tensions in Armenia and continued weakness in transport and tourism in Georgia.
Monetary policy has also tightened, as both Armenia and Georgia increased their key policy rates. The World Bank's current forecast assumes that the shocks from both to the pandemic and the conflict will dissipate, tourism recover and consumer and business confidence improve.
According to the World Bank, growth in Azerbaijan will be supported by the stabilisation of oil prices as well as spending on investment and reconstruction. The November 2020 ceasefire agreement between Armenia and Azerbaijan alleviated geopolitical tensions in the region, although risks to stability remain.
In Central Asia, growth is forecast to recover to 3.7 percent in 2021 and 4.3 percent in 2022, well below historical averages, the Bank said. The region's economy will be supported by a modest rise in commodity prices, relaxation -in the case of Kazakhstan- of OPEC+ production cuts, and steadier levels of foreign direct investment as countries in the region work together to implement join projects and expand global trading relationships.
In Uzbekistan, growth will continue to benefit from the implementation of the government's ambitious reform agenda, which made progress last year despite formidable headwinds from the pandemic.
Still, the World Bank cautioned that political tension in some parts of Central Asia posed a risk to  the region's economic recovery.
"The rebound in Central Asia has been dampened by rising policy uncertainty, particularly in the Kyrgyz Republic, following political tensions and social unrest," the report said. It added adding that geopolitical tensions have also increased in Central Asia amid conflict over a border dispute between Kyrgyzstan and Tajikistan.
The World Bank said that the possibility of geopolitical tensions intensifying, leading to additional sanctions and financial market pressures, posed a downside risk to its economic outlook.
Below are the main forecasts by country:
ARMENIA
GDP growth is projected to recover partially in 2021 to 3.4 percent and more strongly in 2022 – 4.3 percent.
AZERBAIJAN
Azerbaijan's economic growth is projected at 2.8 percent and 3.9 percent in 2022.
GEORGIA
Georgia's economy is projected to recover in 2021, growing by 6 percent and 5 percent in 2022.
KAZAKHSTAN
Economic growth is expected to rebound in 2021 – the economy is expected to grow 3.2 percent followed by 3.7 percent growth in 2022.
UZBEKISTAN
GDP growth is projected to recover to 4.8 percent in 2021 and to grow further by 5.5 percent next year.
UKRAINE
Ukraine's economy is expected to expand by 3.8 percent this year and 3.1 percent in 2022.
In Kyrgyzstan GDP is expected to grow by 3.8 percent in 2021 and 4.3 percent in 2022. In Tajikistan – 5.3 percent in 2021 and 5.6 percent in 2022.