Developing hydrogen could make Ukraine major supplier to Europe – foreign minister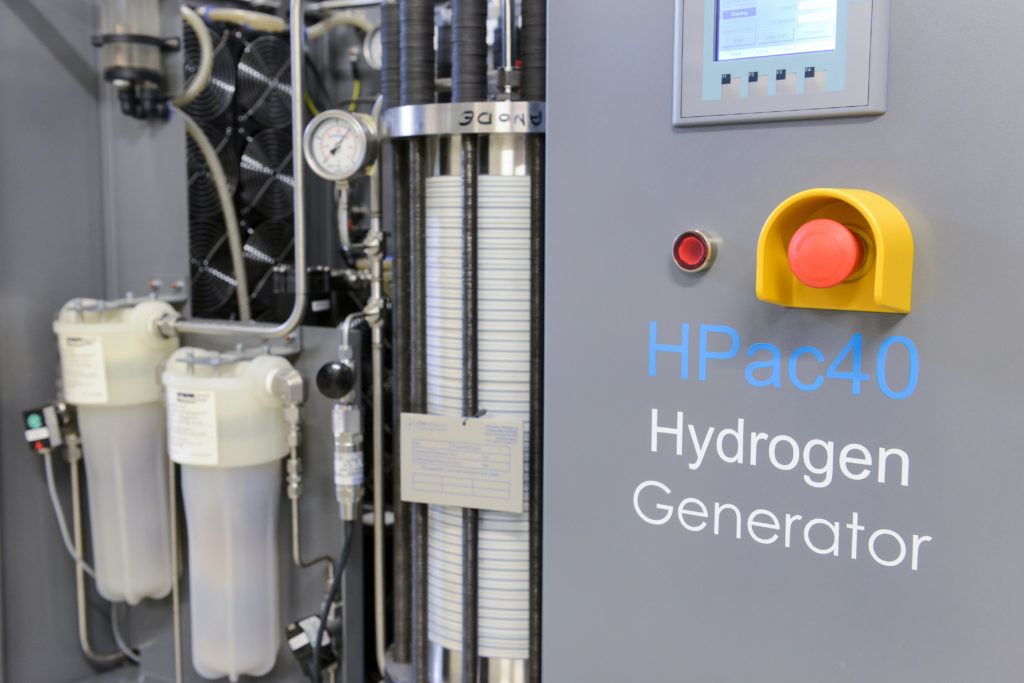 Alamy
Developing production of "green" hydrogen could turn Ukraine into a major supplier to European markets and cushion the impact of lost revenue from transit shipping of Russian gas, Foreign Minister Dmytro Kuleba said.
Kuleba's comments, during a television talk show, underscored the urgency with which Ukraine's leaders are viewing initiatives involving hydrogen – a key element in the European Union's strategy to sharply reduce the economy's carbon footprint and cut emissions to zero by 2050.
The plan, outlined in a separate EU document dubbed the European Hydrogen Strategy, focuses on "green" hydrogen – using renewable energy sources and costing considerably more than more widespread "blue" hydrogen using natural gas.
"Thanks to 'green' hydrogen, Ukraine could become what Russia is to Germany in the gas sector," Kuleba told the Svoboda Slova (Freedom of Speech) programme on the ICTV channel. "This is truly a historic opportunity, and it is very important to not waste it but build a relationship between Ukraine and Germany that will bring us to the forefront in their both foreign and domestic policy."
UKRAINIAN HYDROGEN INITIATIVES
Ukraine has in recent weeks begun to play an active role in initiatives meant to speed up the development of the hydrogen industry.
Last week, the company overseeing its gas pipeline network clinched an agreement with companies in the Czech Republic, Germany and Slovakia to create a "hydrogen highway" to send green hydrogen produced in Ukraine westward to European Union consumers. A statement said the four companies saw Ukraine as having "good conditions for the production of green hydrogen (for shipment) through Slovakia and the Czech Republic to areas of the EU with high demand for hydrogen".
In August, during a visit to Ukraine by outgoing German Chancellor Angela Merkel, Ukraine state gas and oil company Naftogaz and Germany's RWE Supply & Trading gas trader signed a memorandum of understanding in the field of the hydrogen economy.
Ukraine long opposed the completion of the Nord Stream 2 gas pipeline taking Russian gas under the Baltic Sea directly to Germany rather than through the Ukrainian pipeline network. It cited lost transit revenue once an agreement to use the Ukrainian system runs out in 2024 and said Moscow would exploit the project to exert more political pressure on Ukraine.
Germany has supported Nord Stream 2, now in place but facing regulatory issues, and offered Ukraine compensation ranging from $175 million to $1 billion in a "green fund" to make up for the lost revenue and to pursue "green economy" initiatives.
Doubts persist over whether Ukraine's network can be converted to carrying hydrogen rather than gas and the initiative of the four gas companies aims to resolve that issue by "repurposing" existing pipelines and making large investments into pipelines and compressor stations able to move the hydrogen westward.
Fresh disputes over Russia's plans to bypass Ukraine in providing gas to European consumers flared up this week with the announcement that Hungary had signed a 15-year supply agreement with Russian gas giant Gazprom, sending the gas through the Balkans and Austria. Ukraine denounced the deal as political – a reference to Hungary's close relationship with Russia – and a means of weakening its own political and economic position.
Ukraine summoned the Hungarian ambassador to voice its displeasure at the deal and Budapest took similar action, alleging that Ukraine was interfering in its internal affairs.