Ukraine gets $212 mln from WB to battle cyber-warfare, promote EU power grid integration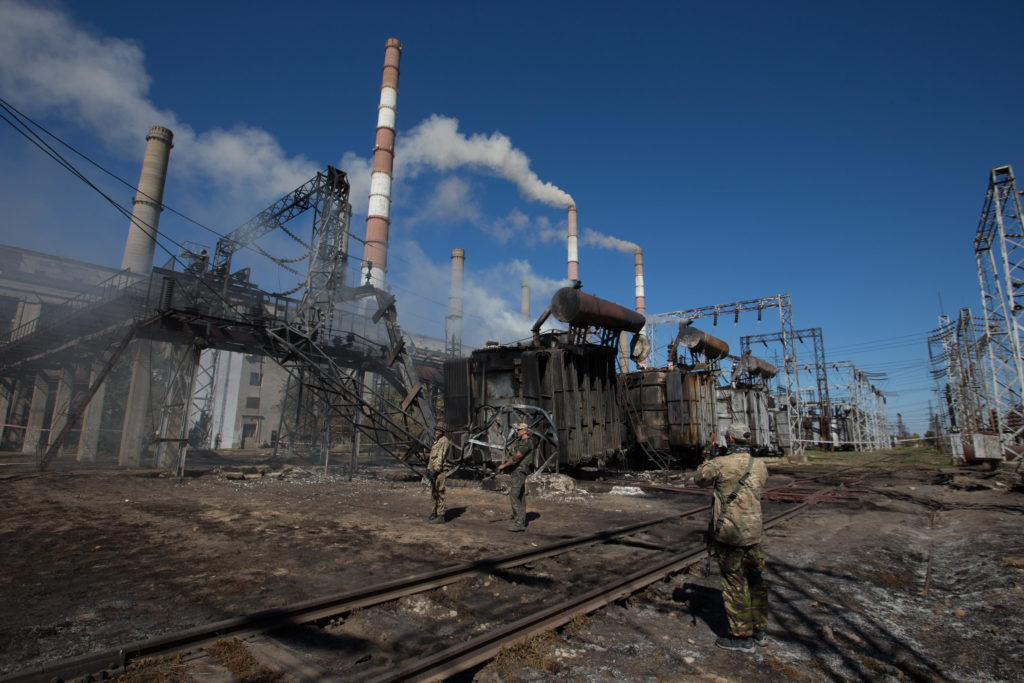 Ukrainian forces guard a power plant near frontlines with pro-Russian fighters. Alamy
KYIV
The World Bank has approved low-interest credits of $212 million to help Ukraine synchronise its electricity grid with the European Union's ENTSO-E power system – a key security issue after the ex-Soviet state fell victim in 2015 to the world's first cyberattack to take down large parts of a national power network.
The loan programme includes a $177 million loan from the International Bank for Reconstruction and Development (IBRD), a U.S-based institution that helps middle-income countries, a $34 million loan from the Clean Technology Fund (CTF) and a $1 million CTF grant to make the Ukrainian system more resilient.
The World Bank said the funds – extended to Ukrhydroenergo, which administers power dams on the Dnipro and Dniestr rivers — will help pay for 197-megawatt short-duration battery energy storage systems combined with solar power plants at five dam sites. Ukrhydroenergo's facilities have a combined total installed capacity of 5.7 gigawatts.
"It will help Ukraine integrate its power system with the European power grid," said Arup Banerji, World Bank regional director. "The project also helps Ukraine align with the European Green Deal."
That was a reference to the European Union's ambitious plan to embark on a transition for the 27-nation bloc to achieve "climate-neutral" status by 2050.
The loan programme is aimed at helping Ukraine reduce its carbon print by facilitating greater integration of renewable energy, diversifying energy sources and enhancing private sector engagement in electricity storage.
Ukraine signed an agreement in 2017 committing the country to synchronisation with the ENTSO-E (European Network of Transmission System Operators for Electricity) system by 2026 and pledging to respect good corporate governance in the electricity sector.
Maintaining a stable electricity grid has been a critical issue in the post-Soviet era. The matter was brought into sharper focus by a cyber attack that brought down large parts of the Ukrainian network in December 2015 – an incident blamed on Russian hackers.
The U.S. Justice Department initiated charges last year against six Russian military intelligence officers in connection with a worldwide hacking campaign that caused mass disruption and cost billions of dollars. The Ukrainian electricity grid was one of the targets cited, along with the 2017 French presidential election and the opening ceremony of the 2018 Winter Olympics in South Korea.