Zero greenhouse gas emissions will cost Ukraine's metallurgical industry $25 bln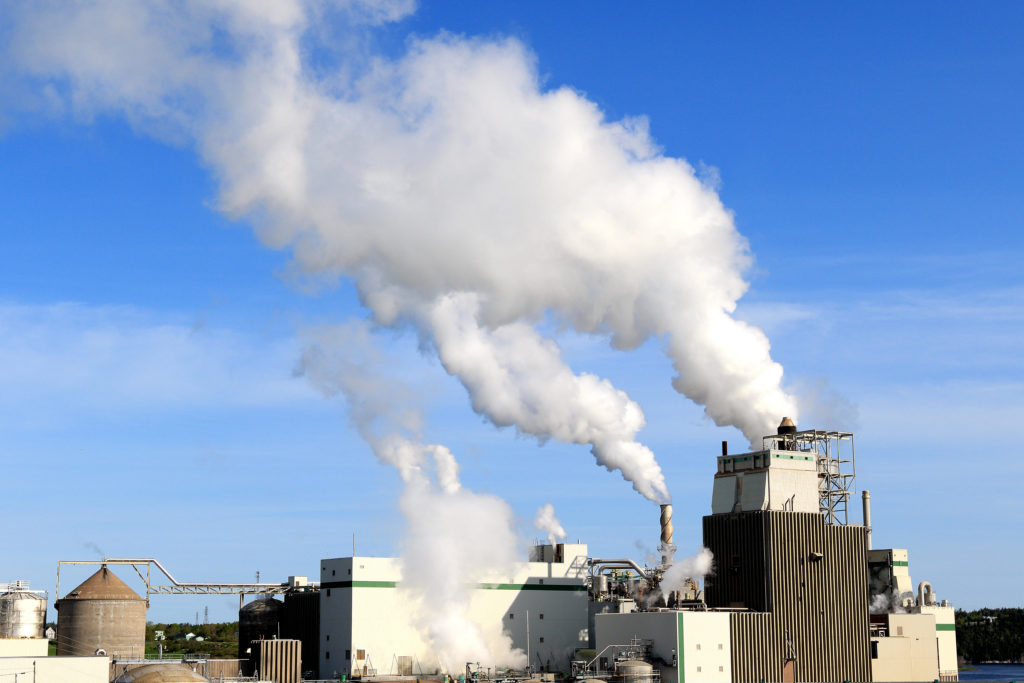 Alamy
KYIV
Ukraine is making efforts to transform its energy system and develop a renewable energy policy, but achieving zero greenhouse gas emissions will cost Ukrainian metallurgical companies $25 billion.
At the end of 2019, Ukraine invested almost $10 billion in renewable energy, with $6.2 billion being invested in 2018-2019, making it one of the top five sectors for investment in the Ukrainian economy. This enabled Ukraine to increase its power generation from renewables to 6.8  gigawatts at the end of 2019 compared to 999 megawatts at the end of 2015, with solar plants showing the biggest increase.
Bringing traditional industries in line with the country's greener agenda will require even greater outlay. The amount of investment in decarbonization projects in Ukraine until 2050 is estimated at an average of $1,000 per tonne of steel, in a range of $600 to $1850 per tonne, Andriy Tarasenko, Kyiv-based GMK Center chief analyst, told the "Decarbonization of the steel industry: challenges for Ukraine" international forum. The main financial burden of the required $25 billion capital investment would fall on the decades between 2030 and 2070, he said. Most of the largest metallurgical companies in Ukraine expect to achieve climate-neutral production only by 2050.
But it's a sector Ukraine's economy can ill afford to do without. Sixty percent of iron ore mined in Ukraine is exported while the Ukrainian metallurgical industry contributes twelve percent of the country's GDP. A fifth of Ukraine's top 100 taxpayers are in the metallurgical industry,  and a recent survey estimated that each job in the sector creates another 2.2 jobs in other sectors of the economy, such as transportation or engineering.
Tarasenko said that the the technologies needed to reduce carbon emission in the metallurgical industry would be developed in the medium term. In particular, by 2025, the industry will be able to process gases  into chemicals, use biomass to partially replace coal, and use hydrogen. In addition, by 2028 it will be possible to recover smelting with capture, and by 2030, CO2 capture for storage, processing, and production of hydrogen.
It's an investment some companies have already started to prioritise. In 2020, Metinvest, the largest producer of iron ore raw materials and steel in Ukraine, spent every third dollar of its investment in environmental projects. In total, over the 15 years of its existence, it's spent 80 billion hryvnias ($3 million) on environmental protection projects,.
In April, Ukraine's Environment and Natural Resources Ministry presented a draft of the second nationally determined contribution of Ukraine to the Paris Agreement, setting out its relevant objectives. The document proposes to reduce greenhouse gas emissions in Ukraine by 65 percent ​​by 2030 compared to 1990, and recommends that the number of coal-fired power plants and closed coal mines should be reduced. In addition, the document predicts a 30 percent increase in heat production through the use of biofuels.
Greener energy provision, though they require high initial investment outlays, will also ine time generate significant savings. By the year 2030, the increased use of renewable energy should reduce Ukraine's overall energy system costs, the International Renewable Energy Agency (IRENA) said in a report.
The country has significant potential. Specifically, Ukraine could increase its renewable energy use by tenfold, from 87 petajoules (PJ) in 2009 to 870 PJ through the accelerated deployment envisaged in road-map 2030, according to IRENA. Increasing the renewable energy share from 13.2 percent based on current plans and policies to 21.8 percent is expected to result in savings of $175 million per year in 2030.
When taking into account the benefits of carbon dioxide (CO2) emission savings and the reduced harm to health from pollution, these savings could reach at least $1.3 billion per year, and possibly as much as $5.5 billion in 2030.