Moldova
In Kyiv, Georgian, Ukrainian, Moldovan FMs Establish 'Associated Trio' Format-CIVIL.GE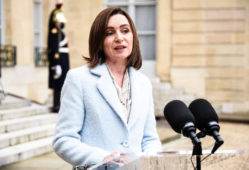 Moldova's pro-Western president calls election, trying to secure backing for reforms
Sandu has devoted much of her time to marshalling support from the European Union. She portrays the election as a chance for closer links to the EU and a rooting out of a history of systemic dysfunction.
Political Crisis in Moldova: President dissolves parliament, calls snap election-JAMNEWS
New Action Plan for the Republic of Moldova launched in Strasbourg -COUNCIL OF EUROPE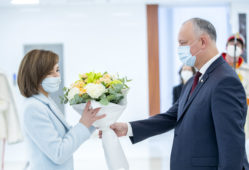 Moldova impasse pits "pro-European" president against "Russia-friendly" predecessor
Moldova, linked throughout its history to both Romania and Russia, remains mired in a political impasse pitting "pro-European" President Maia Sandu against her "Russian-friendly" predecessor, Igor Dodon.