Moldova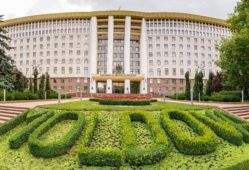 EU gives Moldova 600 million euros to boost post-COVID recovery
Moldova's economy shrank 7 percent in 2020 due to the pandemic, but the government expects it to grow by 6 percent this year.
Belarus seeks closer agriculture ties with bloc of ex-Soviet states-BELTA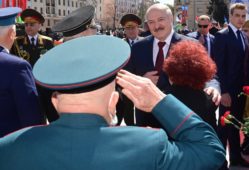 More Belarus sanctions could trigger downgrade – S&P
The warning was issued as Belarusian President Alexander Lukashenko stoutly defended the action to divert the Ryanair aircraft to Minsk.
Respect for human rights and arrests for posts on social networks in Transnistria is one of the constant topics of negotiations between the OSCE mission and the negotiators from Tiraspol-NEWSMAKER.MD
In Kyiv, Georgian, Ukrainian, Moldovan FMs Establish 'Associated Trio' Format-CIVIL.GE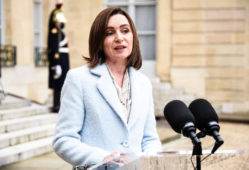 Moldova's pro-Western president calls election, trying to secure backing for reforms
Sandu has devoted much of her time to marshalling support from the European Union. She portrays the election as a chance for closer links to the EU and a rooting out of a history of systemic dysfunction.
Political Crisis in Moldova: President dissolves parliament, calls snap election-JAMNEWS
New Action Plan for the Republic of Moldova launched in Strasbourg -COUNCIL OF EUROPE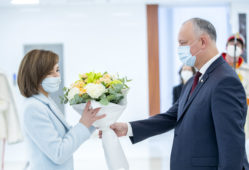 Moldova impasse pits "pro-European" president against "Russia-friendly" predecessor
Moldova, linked throughout its history to both Romania and Russia, remains mired in a political impasse pitting "pro-European" President Maia Sandu against her "Russian-friendly" predecessor, Igor Dodon.