POLITICS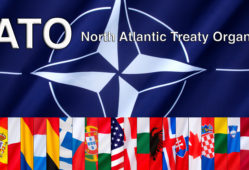 NATO sees "real risk" of new conflict, but talks with Russia to proceed
The talks in Brussels were the first meeting of any sort for more than two years within the Russia-NATO Council.
Draft Presidential Decree envisages halving the unemployment rate among women-UZDAILY.UZ
OSCE calls on Azerbaijan and Armenia to refrain from using force and engage in meaningful dialogue to resolve Karabakh conflict-ARMINFO.INFO
Information on citizens with accounts in the United States will become available in Kazakhstan-TOTAL.KZ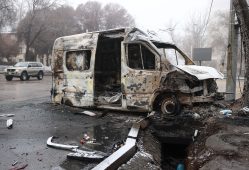 Kazakhstan president says Russian troops to leave, criticises predecessor
Tokayev also named a new prime minister and announced measures to instil public confidence in state institutions.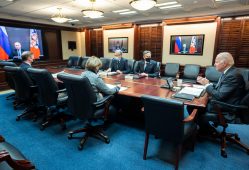 Differences persist at Russia-U.S. talks, but Moscow vows no Ukraine invasion
After eight hours of talks in Geneva, neither side appeared to give any ground. But both expressed willingness to keep talking.
Consul General: Kyrgyzstanis detained in Almaty will be released today-KLOOP.KG
Trading on KASE is planned to resume from January 12-National Bank-VLAST.KZ
Staff changes in UNM: Melia no longer head of party's political council-AGENDA.GE