Ukraine
Zelensky does not rule out the possibility of holding a referendum on Donbass-UNIAN.UA
OPINION-Russian threat should revive Ukraine's stalled domestic reform efforts-ATLANTIC COUNCIL
Faced with a new campaign of Kremlin intimidation and sabre-rattling, it is essential that Ukraine gets the full support of the Euro-Atlantic Community in defending its independence.
The National Bank has made forecasts of gas and oil prices in 2022-UNIAN.UA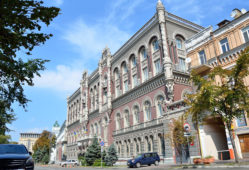 Ukraine's central bank raises key rate to curb inflation
Annual inflation in Ukraine climbed to 10.9 percent in October, down from 11 percent in September.
Zelensky announced a billion-dollar increase in aid to Ukraine from Britain-UNIAN.UA
Ukraine's international reserves rise to $30.55 bln as of December 1-central bank
The Ministry of Economy predicted the hryvnia exchange rate for next year-UNIAN.UA
Ukraine has provided emergency assistance to the Polish energy system-UKRINFORM.UA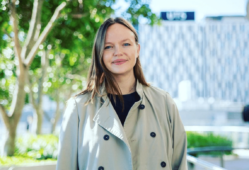 Olga Oleinikova: creating one click tech to enable compulsive purchases on social media
The Ukrainian Democracy Initiative was founded by Oleinikova in 2016 and aims to study the political and socio-economic transformations in Ukraine, the development of democracy, as well as the creation of a global network, to unite scientists, civic activists, government, and political figures championing the future of democracy in Ukraine.
Zelensky spoke with Orban for the first time: he invited him to Ukraine-UNIAN.UA