Ukraine
A Ukrainian director was detained in Italy at the request of Russia-UNIAN.UA
Tariffs for heat and hot water will not increase until the end of the heating season – Shmygal-UKRINFROM.UA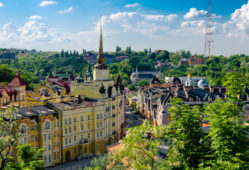 EBRD approves 190 mln euro loan to Ukraine's road agency
The loan is a part of a 450 million package to finance the upgrade of sections of the M-05 Kyiv-Odessa road in the Kirovohrad, Mykolaiv and Odessa regions.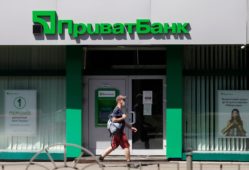 Ukraine's PrivatBank can be sold by 2024-Chairman
PrivatBank reported a net profit of 21.2 billion hryvnias ($806 million) in January-September this year.
Ukraine's gas reserves are being depleted at an accelerated pace-UNIAN.UA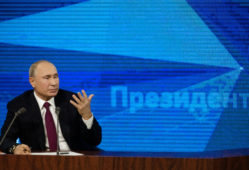 Putin: a mix of belligerence and anticipation of talks over Ukraine
Putin's news conference coincided with heightened tensions over what Ukrainian officials say is a deployment of more than 120,000 servicemen on its borders more than seven years after Russia annexed the Crimea peninsula and Kremlin proxies seized large chunks of territory in eastern Ukraine's Donbas region.
Ukrainian marketplace Rozetka considers an IPO to expand business
The volume of the e-commerce market in Ukraine in 2020 grew by 41 percent compared to 2019 and reached $4 billion, which is 8.8 percent of the total retail trade.
Naftogaz files complaint against Gazprom actions to European Commission-UNIAN.UA