Kazakhstan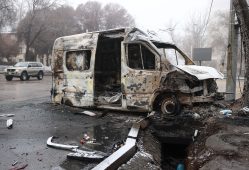 Kazakhstan president says Russian troops to leave, criticises predecessor
Tokayev also named a new prime minister and announced measures to instil public confidence in state institutions.
Trading on KASE is planned to resume from January 12-National Bank-VLAST.KZ
Kazakhstan inflation up 8.4% yr/yr in December-Statistics Committee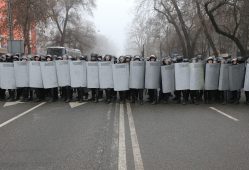 Kazakhstan President tells Putin unrest was "attempted coup"
A total of 7,939 people have been detained in connection with the unrest, Kazakhstan's Interior Ministry said. Tokayev said a death toll, including civilian casualties, was being established.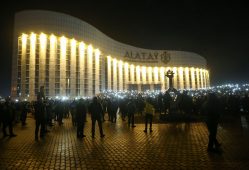 Kazakh president issues "shoot to kill" order, vows to eliminate "terrorists"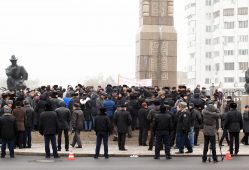 Kazakhstan protesters unmoved by concessions, storm official buildings, airport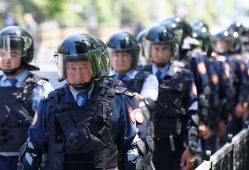 Kazakhstan imposes curfew, police confront protesters, after fuel price rises
Members of the government commission are in talks with an initiative group of activists in Mangystau-INFORM.KZ
President instructed the government to consider the situation in Zhanaozen-KAPITAL.KZ
Nurserik Sharipov appointed as a judge of the Supreme Court-KAPITAL.KZ