Armenia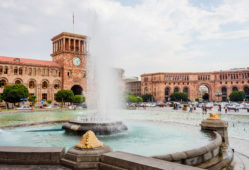 IMF sees Armenia's economic recovery to continue in second half of 2021 and in 2022
IMF said that the economic recovery was set to continue in the second half of 2021 and through 2022 with GDP growth of 6.5 and 4.5 percent, respectively, expected this year and next.
The heads of state of the CSTO will discuss in detail proposals to prevent possible threats from Afghanistan-AVESTA.TJ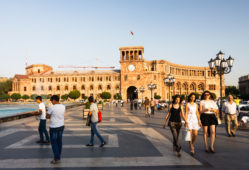 Armenia's Central Bank ups its economic growth forecast to 5.4% in 2021
Central Bank, which has revised its economic growth forecast to 4.6 percent from 3 percent in June, said that two main drivers of the higher growth would expand more rapidly this year than it was projected earlier.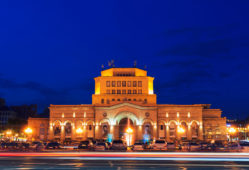 Armenia's Central Bank raises key rate to curb rising inflation
Consumer prices in Armenia were up 8.8 percent year-on-year in August after 8.2 percent inflation in July. Inflation in August was 0.4 percent compared to a month earlier when the consumer price index declined by 0.5 percent.
Armenian Defence Minister to visit Russia and Tajikistan-ARMINFO.INFO