OPINION
OPINION-Ukraine's Unrealistic NATO Bid-RUSI
The real question regarding Ukraine's membership aspirations, therefore, is whether NATO Allies are willing and able to invest in the immense effort required to make collective defence credible.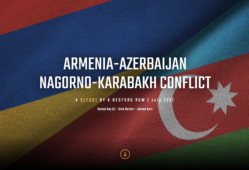 British international lawyers introduce a report on war crimes committed during the 44-day Karabakh War
The report examines attacks on civilians in various Azerbaijani cities including the second largest city of Ganja.
OPINION-New regional challenges might dampen the prospects of Pax-Caucasia
The implementation of this article would create unique connectivity not only between Armenia and Azerbaijan, but also with Russia, Turkey, and Iran and potentially even the greater neighbourhood.
OPINION-Can Russia and China Edge the United States Out of Kazakhstan? – CARNEGIE
Wedged between Russia and China—the two biggest powers in Eurasia—Kazakhstan also manages to play the role of the United States' biggest partner in Central Asia. In maintaining consistently good relations with Russia, China, and the United States all at the same time, Kazakhstan is performing a unique diplomatic balancing act. Yet as the confrontation worsens between the global powers, it's becoming increasingly difficult for Kazakhstan to maintain that geopolitical balance without getting drawn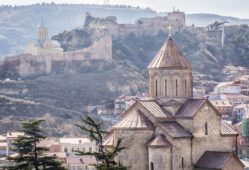 Some Karabakh-related aspects of Georgia's regional positioning
Georgia's main political vectors in the South Caucasus are cooperation for peace and stability as well as maintaining good neighbourly relations with Armenia and Azerbaijan