OPINION
OPINION-Action or inaction: that is the choice
How to pursue our development and become a modern country without abandoning our distinguished past or losing our national consciousness and identity.
OPINION-Ukraine's Unrealistic NATO Bid-RUSI
The real question regarding Ukraine's membership aspirations, therefore, is whether NATO Allies are willing and able to invest in the immense effort required to make collective defence credible.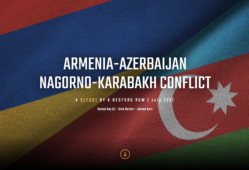 British international lawyers introduce a report on war crimes committed during the 44-day Karabakh War
The report examines attacks on civilians in various Azerbaijani cities including the second largest city of Ganja.
OPINION-New regional challenges might dampen the prospects of Pax-Caucasia
The implementation of this article would create unique connectivity not only between Armenia and Azerbaijan, but also with Russia, Turkey, and Iran and potentially even the greater neighbourhood.
OPINION-Can Russia and China Edge the United States Out of Kazakhstan? – CARNEGIE
Wedged between Russia and China—the two biggest powers in Eurasia—Kazakhstan also manages to play the role of the United States' biggest partner in Central Asia. In maintaining consistently good relations with Russia, China, and the United States all at the same time, Kazakhstan is performing a unique diplomatic balancing act. Yet as the confrontation worsens between the global powers, it's becoming increasingly difficult for Kazakhstan to maintain that geopolitical balance without getting drawn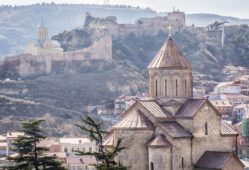 Some Karabakh-related aspects of Georgia's regional positioning
Georgia's main political vectors in the South Caucasus are cooperation for peace and stability as well as maintaining good neighbourly relations with Armenia and Azerbaijan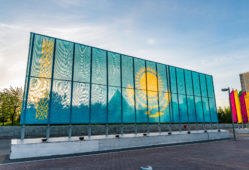 OPINION-Human rights and civil liberties in Kazakhstan: A matter of efficiency? – THE FOREIGN POLICY CENTRE
On June 10th 2021, Kazakhstan's President Kassym-Jomart Tokayev signed a decree to improve the country's human rights record. He emphasised the rights of citizens with disabilities and victims of human trafficking as priority areas, in addition to ensuring the right to freedom of association, expression, and 'public order'. The decree comes on the heels of two years of heightened dissent and protests in Kazakhstan, so what are the prospects for reform in the realm of civil liberties?
OPINION-Central Asia and Afghanistan: Old Fears, Old Actors, New Games-RUSI
The countries of Central Asia have reason to be concerned about Afghanistan in the wake of the Western withdrawal. Yet it remains unclear how they will mitigate the security risks, and what major power support to do this might look like.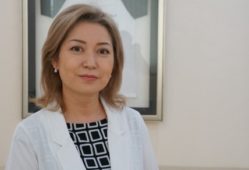 Improving Dispute Resolution and Prevention Mechanisms: The Story of Kazakhstan
Kazakhstan's focus on improving investor dispute resolution and prevention mechanisms has been an essential element of this success. A great deal has been done in recent years. Many countries around the world, especially those that have passed through similar transitions from other non-capitalist economic systems in their recent history, can draw useful lessons from Kazakhstan's experience.
OPINION- Kazakhstan's Alternative Media Is Thriving—and in Danger -FOREIGN POLICY
In Kazakhstan this week, the film director Oliver Stone presented his latest documentary, Qazaq: History of the Golden Man, an eight-hour hagiographic ode to the autocrat Nursultan Nazarbayev—a particularly grotesque move in a country where the government has been systemically stifling media ever since declaring independence from the Soviet Union in 1991.