OPINION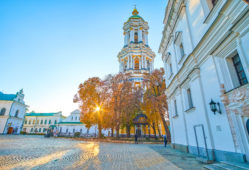 OPINION-Escape from Empire: Ukraine's post-Soviet national awakening
From the very beginning, Ukraine's post-Soviet nation-building journey has been defined by competition between rival narratives that have sought to place the country within Russia itself. Conversely, the Western world has never quite managed to make up its mind about Ukraine and has generally adopted a cautious approach.
OPINION – Peace as Profit
War is good for business, goes the old saying This adage is applicable to more than just defense industries. Some of the longest running international conflicts – between Azerbaijan and Armenia, Israel and the Palestinians, Morocco and Algeria-backed separatist organization Polisario, and India and Pakistan, all share several common denominators despite different cultures, histories, geopolitical positions, and political and economic climates.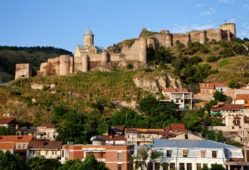 OPINION-Georgia effectively abandons NATO membership
Georgia has effectively abandoned its efforts to advance on the membership issue. True, the work on cooperation and various partnership packages, in itself important, continues. But the membership issue itself has been put on the back burner.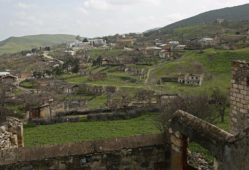 OPINION-Mines and border disputes undermine peace efforts in the region
Mine contamination in the Karabakh region significantly affects the reconstruction process as well as killing civilians and servicemen. Azerbaijan has already started demining operations in the liberated areas using modern mine clearance techniques and technologies.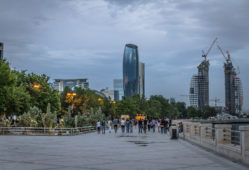 OPINION-The success of Azerbaijan's multi-vectored foreign policy
The foundations of Azerbaijan's pragmatic foreign policy were laid by late President Heydar Aliyev in the early 1990s and, today, this has become Azerbaijan's brand, i.e., the so-called "multi-vector" or "balanced" foreign policy strategy.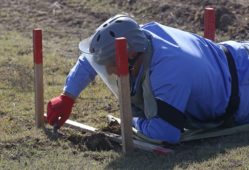 OPINION-Armenia defies international calls to share landmine maps with Azerbaijan
The stubborn decline of the Armenian government to cooperate with Azerbaijan in demining the formerly occupied territories is one major area where this approach destructive to regional peace and stability stands out.
Biden-Putin summit: Ukraine should not expect miracles -ATLANTIC COUNCIL
Ukraine is set to be high on the agenda when US President Joe Biden holds a hotly-anticipated summit with his Russian counterpart Vladimir Putin in Switzerland on June 16.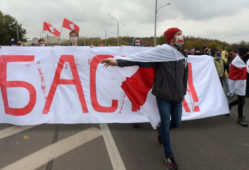 Between Putin and Sanctions. What awaits Lukashenko?-NV.UA
If the EU and the West as a whole do not react harshly and adequately to Lukashenko's trick, then not only Putin, but also Lukashenko, or both, will wipe their feet about this collective West.
Defusing Georgia's Political Crisis: An EU Foreign Policy Success? -CARNEGIE
The speed and pragmatism with which the EU brokered an agreement to end Georgia's recent political crisis deserves praise. The union should take this opportunity to reflect on the role of mediation in its democracy-support strategies, Panchulidze and Youngs write.
OPINION-Georgia and Its Main Strategic Partner: Marking New Principles in Relations?  
Enough time has elapsed since the inauguration of President Joe Biden in the United States to express certain opinions. Clearly, these views cannot be categorical. The reasons for such caution in assessments can be split into two: first, a period of several months is not a sufficient basis for drawing conclusions; and second, a radical change in the foreign policy of a country like the United States requires much more time and even more effort.