Azerbaijan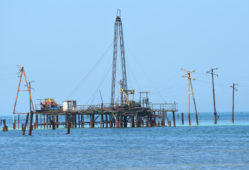 Azerbaijan earns around $6 bln from ACG and $885 mln from Shah Deniz projects in 2021
Development of the Azeri-Chirag-Guneshli (ACG) oilfield and the Shah Deniz gas field are the main energy projects in Azerbaijan.
Azerbaijan central bank's currency reserves rise to $7.075 bln in 2021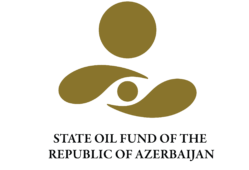 Azerbaijan's State Oil Fund says it sold $6.679 bln on forex market in 2021
SOFAZ sovereign wealth oil fund holds proceeds from oil contracts, oil and gas sales, transit fees and other revenue.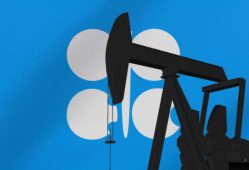 Azerbaijan to boost oil output by 7,000 bpd in February, in line with OPEC+ decision
Azerbaijan's Energy Ministry welcomed the decision and is now scheduled to produce 668,000 bpd in February.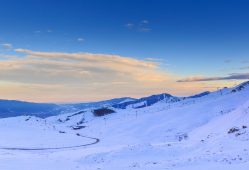 Shahdag Mountain Resort: Azerbaijan's hidden ski gem
Completed in 2012, Shahdag is perfect for those travellers who are already well-adjusted to ski resorts in Western Europe and want to find somewhere more unusual and off the beaten track.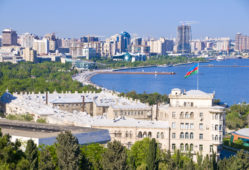 IMF projects 2.3% economic growth in Azerbaijan in 2021, says outlook is still uncertain
The Fund said that a faster-than-expected global recovery could push oil and gas prices higher, boosting revenues and strengthening fiscal and external balances.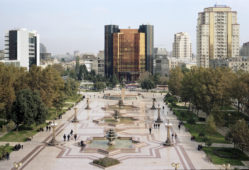 Azerbaijan's central bank projects annual inflation to decline to a range of 2-6% in 2022
Annual inflation in November was 6.2 percent, up from 5.7 percent in October this year. The central bank projects annual inflation this year in a range of 6.3-6.6 percent.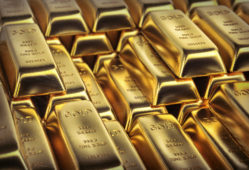 Azerbaijan's Anglo Asian Mining acquires 19.9% stake in Canadian Libero company for $4.9 mln
The acquisition is in line with the company's strategy of increasing its interests in copper and gold properties both in Azerbaijan and internationally.
A group of journalists held another action against the bill "On Media"-TURAN.AZ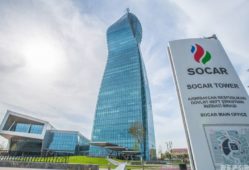 SOCAR acquires 30% stake in SOCAR Terminal in Turkey from Goldman Sachs for $300 mln
The terminal port on the Aegean Sea has been commercially operating since December 6, 2016. Investments in its operation amounted to $400 million.