Ukraine
Ukraine central bank censorship row revives concerns over its independence
National Bank of Ukraine Governor Kyrylo Shevchenko was accused by his deputy of censorship and of shutting out his colleagues in policy decisions, re-igniting concerns about central bank independence.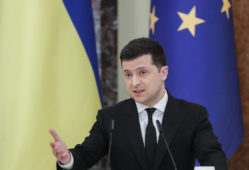 Sanctions against Kolomoisky – a challenge for Ukraine's Zelensky
There can be no way of overstating the effect on Ukraine's political affairs of the U.S. sanctions imposed on oligarch Ihor Kolomoisky – it is nothing short of a political earthquake.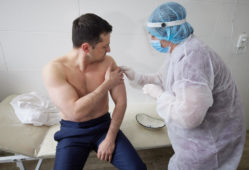 Ukraine battles COVID – and a reluctance to get vaccinated
Ukraine proceeded grimly with its campaign to bring COVID under control - particularly outbreaks in the west of the country – but faced an equally tough problem by enlisting the president and a variety of celebrities to persuade a reluctant population to get vaccinated.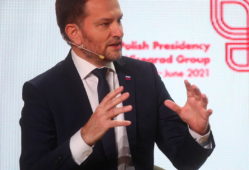 Slovak PM apologizes for joking he swapped part of Ukraine for Sputnik vaccine
Slovakia's prime minister has apologised after joking in a radio interview that he offered to hand over a Ukrainian region to Russia in exchange for its COVID-19 vaccine.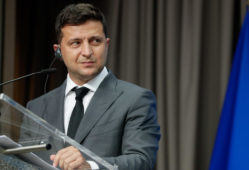 Why isn't President Biden calling President Zelensky?
By Vitaly Portnikov Officials at Ukraine's Foreign Ministry keep saying they are working on organising a telephone conversation between President Volodymyr Zelensky and the new U.S. president.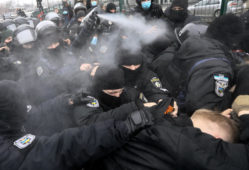 Ukraine's Zelensky faces traditional dilemma – what to do about Russia
A dubious court verdict, tense street demonstrations, punitive actions against pro-Russian interests – could Ukraine be headed for another bout of instability and unrest?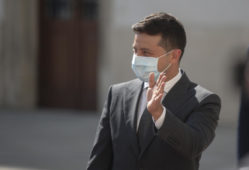 Ukraine's Zelensky: We Have Our Differences With the IMF
President Volodymyr Zelensky acknowledged that Ukraine did not see eye to eye on all matters with the International Monetary Fund after the IMF ended an extended mission to the country without an agreement on new disbursements of a programme agreed last year.