COUNTRIES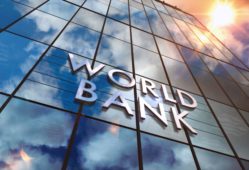 World Bank projects slowdown in economic growth in Central Asia and South Caucasus in 2022-23
The World Bank forecasts that economic growth in Europe and Central Asia will slow to 3 percent in 2022, as domestic demand stabilises, and 2.9 percent in 2023, as external demand plateaus and commodity prices soften.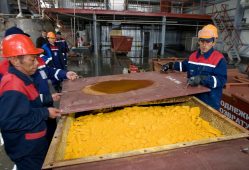 Oil, uranium and crypto mining affected by Kazakhstan unrest
As hydrocarbons make up over 20 percent of Kazakhstan's GDP, it became a priority to restore oil production to normal levels.
Azerbaijan inflation up 6.7% year-on-year in 2021-Statistics Committee
Capital investment in Azerbaijan's economy fall to $9.5 bln in 2021-Statistics Committee
Kumtor operates steadily – Tengiz Bolturuk reported on the operation of the mine under external management-KLOOP.KG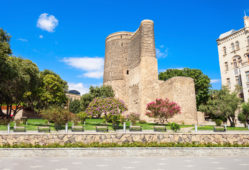 Azerbaijan's economy grows by 5.6% in 2021 backed by non-oil sector
The rise in the oil sector was 1.8 percent, while the non-oil sector grew by 7.2 percent.
Ukroboronprom increased production by 24% in the past year-UKRINFORM.UA
Net capital outflow from Russia increased by 1.4 times in 2021-TASS.RU
There is no conflict or confrontation in the elite-Nazarbayev-VLAST.KZ
Azerbaijan announces launching of regular bus trips to Karabakh-JAMNEWS.NET