Uncategorized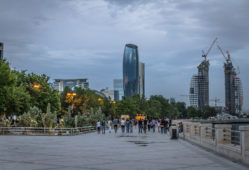 OPINION-The success of Azerbaijan's multi-vectored foreign policy
The foundations of Azerbaijan's pragmatic foreign policy were laid by late President Heydar Aliyev in the early 1990s and, today, this has become Azerbaijan's brand, i.e., the so-called "multi-vector" or "balanced" foreign policy strategy.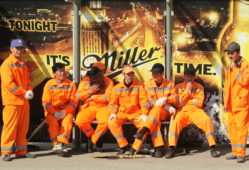 Migrant labour shortage hurts Central Asia, Russia alike
Russian companies have for years relied on migrant workers from typically less affluent ex-Soviet states – Armenia, Uzbekistan, Tajikistan, and Kyrgyzstan.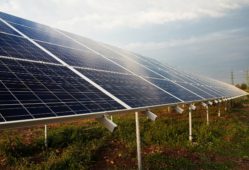 Armenia's renewable energy sector gets boost from EBRD and EU-backed fund
Armenia's current energy policy is focused on developing indigenous energy sources, mainly renewable, and on replacing the country's main nuclear reactor.
EU leaders raise doubts over U.S. plan to waive Covid vaccine patents -CNBC
Lukashenko: The world has to know and remember the tragedy of the Belarusian nation-BELTA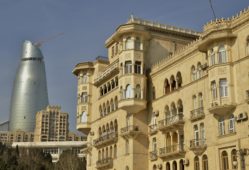 Azerbaijan's SOFAZ cuts bond, currency investments, increases gold and shares
Azerbaijan's State Oil Fund's (SOFAZ) said it had reduced investments in bonds and currencies by 4.7 percent year-on-year to 64 percent in its investment portfolio in the first quarter of this year.
Brussels protested against Moscow's imposition of sanctions against EU citizens-ECHO MOSCOW
Ukraine tensions test Erdogan and Putin's complex relationship -ALJAZEERA
NASA Mars helicopter makes historic ex-earth flight-CBC